ChoralSounds Northwest: Masterworks III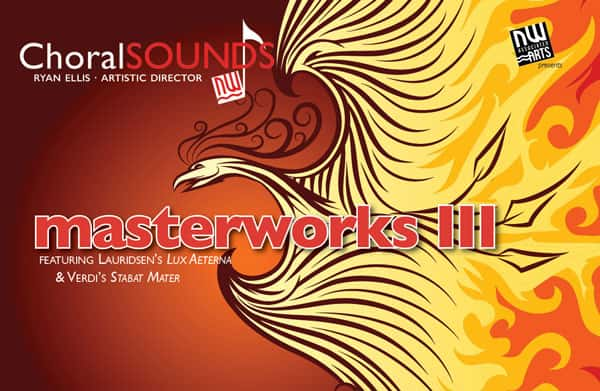 CSN sings Lauridsen's Lux Aeterna, VocalSounds performs Verdi's Stabat Mater and our Baltic Tour Choir will present a short segment of the repertoire they will be performing on their travels in July 2016, accompanied by the stunning pipe organ in Glendale sanctuary.
Related Events
Please note: All event submissions are reviewed by Classical KING FM before posting to our website.
Please allow 3-5 business days for your event to appear on the KING FM NW Focus Arts Calendar.