Missed one of our Seattle Symphony Spotlights? Listen to Dave Beck's most recent interviews on-demand below!
Reunited with Joshua Bell and Dvorak with a Czech Accent
Wednesday, February 15th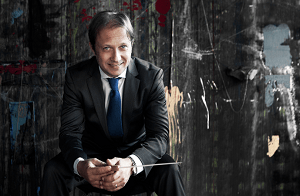 Music Director Ludovic Morlot talks with KING FM's Dave Beck about his experiences performing with this week's guest artist at the Seattle Symphony: the superstar violinist Joshua Bell. Joshua was named Music Director of the Academy of St. Martin in the Fields in 2011, the first person to hold the title since the late Sir Neville Marriner formed the orchestra in 1958.
The Seattle Symphony and Joshua Bell are Grammy Award-winning artists. Joshua has recorded more than 40 CDs including the Oscar-winning soundtrack for The Red Violin. Joshua Bell plays the Tchaikovsky Violin Concerto with Ludovic and the Seattle Symphony in performances throughout the weekend. Also on the program this week: Bedrich Smetana's "Dance of the Comedians" and Antonin Dvorak's 8th Symphony brings the program to a close.
On Building Musical Community: Violinist Hilary Hahn
Wednesday, February 8th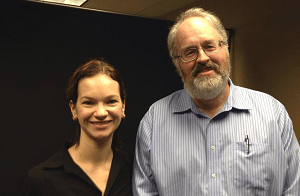 This week on our Classical KING FM Seattle Symphony podcast host Dave Beck visits backstage at Benaroya Hall with violinist Hilary Hahn. She's guest artist at the Seattle Symphony this week and one of the superstars of the classical music world. Hilary has won three Grammy Awards, made 16 recordings and has been soloing with the world's great orchestras since she was a teenager. Hilary Hahn is this season's featured artist at the Seattle Symphony, making an extended stay in the city this week.
Hilary Hahn talks with Dave Beck about her outreach work and her passion for building musical community in Seattle and around the world. Our conversation also turns to Hilary's love for languages, writing and interviewing artists she encounters in her travels.
Listening to Every Voice: Ives, Art, Poetry, and the Homeless
Wednesday, February 1st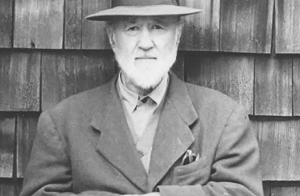 In November 2016 Seattle declared a state of emergency around the issue of homelessness in our region. Since 2013 the Seattle Symphony has been involved in efforts to respond artistically to that crisis through their Simple Gifts Initiative.
The latest chapter in the SSO's Simple Gifts effort is a program of music, poetry and visual arts called "All of Us Belong." Working with community partners like Catholic Housing Services, Compass Housing Alliance, and Mary's Place, people experiencing homelessness in our region work with the SSO, its community partners, and teaching artists in a series of gatherings and workshops providing tools with which they reflect on their lives through music and art.
Dave Beck talks with SSO Music Director Ludovic Morlot and Seattle Civic Poet Claudia Castro Luna about how American composer Charles Ives' early 20th century composition "New England Holidays" is the musical rallying point for this ambitious melding of SSO missions around artistic excellence and community engagement.
Embracing the Old and New in Music: Russian Pianist Alexei Lubimov
Wednesday, January 25th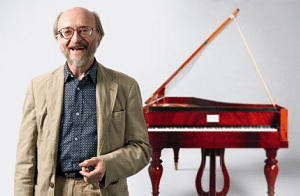 Russian pianist Alexei Lubimov holds a place of honor in the world of Russian music for his dedication to the work of contemporary Russian and Soviet era composers.  As a young artist in the Soviet Union, Alexei introduced John Cage, Karlheinz Stockhausen, and Pierre Boulez to Russian audiences—and he faced serious consequences for his daring resolve to introduce such once radical and unfamiliar styles.
This weekend he appears in SSO Masterworks concerts playing a Haydn Piano Concerto on Thursday night, January 26th and Saturday night, January 28th.  On Friday the 27th he'll be the featured artist in one of the late night "Untitled" concerts of new music, happening at 10pm in the Grand Lobby at Benaroya.  That program will feature music by contemporary Russian composers Valentin Silvestrov, Alexander Rabinovitch Barakovsky,  the late Galina Ustvolskaya—once a student of Shostakovich—and the youngest composer on the program, born in 1970, Pavel Karmanov.
Works of Wit and Weight: The Instrumental Concertos of Shostakovich
Wednesday, January 18th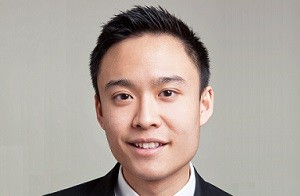 Our Classical KING FM Seattle Symphony Podcast this week features Kevin Ahfat, the Canadian-born pianist and winner of the SSO's Inaugural International Piano Competition plays the 1st and 2nd Shostakovich Piano Concertos with SSO Associate Conductor Pablo Rus Broseta leading the concerts. Kevin is one of one of three soloists in Seattle this week for performances in the Shostakovich Concerto Festival on Thursday, January 19th and Friday, January 20th in Benaroya Hall. KING FM's Dave Beck talks with the young concert artist about Kevin's excitement at returning to play again in Seattle. The pianist also discusses the witty and lighthearted nature of these piano works by Shostakovich, standing in stark contrast to the angry, brooding moments characterizing much of the composer's violin and cello concertos.
The other soloists in the festival are cellist Edgar Moreau and violinist Aleksey Semenenko.
Broadway's Megan Hilty: A Happy Homecoming
Wednesday, January 11th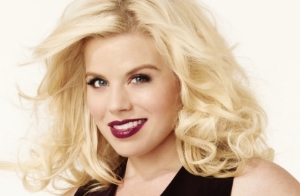 Dave Beck speaks with the featured performer in the Seattle Symphony Pops concerts happening in Benaroya Hall Friday, January 13th through Sunday, January 15th. "Luck Be a Lady: Megan Hilty Sings Sinatra and More" showcases the tunes of songwriters ranging from Cole Porter to Barry Manilow. The show's star grew up in the Puget Sound area. Megan Hilty talks about her early training as a classical singer, her collaboration with the songwriting team that gave us the smash hit Broadway musical Hairspray, and about the rewards and demands of being a mom and a busy performing artist.
Messiaen and Beethoven: Music of Hope in Times of Despair
Wednesday, January 3rd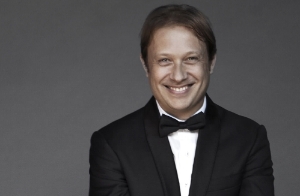 The search for purpose, hope and meaning in the face of devastating circumstances is one of the themes running through the two highly contrasting works that make up this week's Seattle Symphony Masterworks program in Benaroya Hall. Beethoven's 9th Symphony is the creation of a man whose physical deterioration left him unable to hear or speak. And Olivier Messiaen's "Three Little Liturgies of the Divine Presence" springs from the imagination of an artist recently liberated from a World War II German prison camp. SSO Music Director Ludovic Morlot  joins KING FM's Dave Beck with thoughts on why this pairing of diverse works, separated in time by about 120 years, makes for such a compelling presentation.