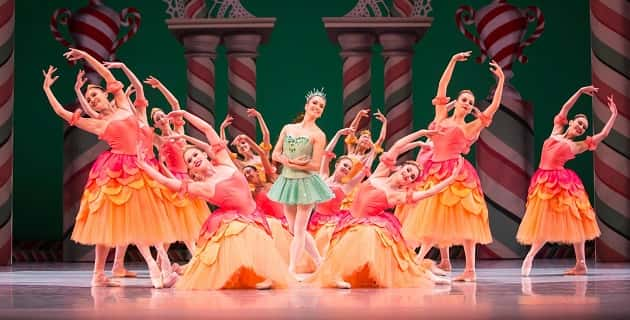 Classical KING FM is your voice for classical music and the arts in our community.  And that's important in so many ways.   To start with, we are your exclusive source for live and local broadcast concerts from the Seattle Symphony, Seattle Opera, The Compline Service, and so many other of your favorite Northwest performers and ensembles.   But KING FM is also a critical voice for the arts groups themselves, especially as traditional media has moved away from not just the arts, but our entire community, as well.
KING FM's Sean MacLean shares the word on upcoming concerts on NW Focus, Dave Beck previews upcoming Seattle Symphony concerts, and Peter Newman is your host for more than 80 broadcast concerts every year.  It' so important to build arts awareness and to share the joy of a healthy and vibrant arts community.
NW Focus LIVE On-Demand
Every Friday night at 8pm hear top NW performers live from the KING FM Studios.   Here are a few of Sean MacLean's favorite performances from his NW Focus LIVE broadcasts on KING FM.
Supporting Local Classical Music
Classical musicians deserve every bit as much support as athletes, and while you can find sports everywhere, KING FM is the one place you can count on to share the love of classical music across the generations – and we are right here in the Northwest.  Our Young Artist Awards, in partnership with Seattle Chamber Music Society, has celebrated the achievements of hundreds of young performers through the years.   Here's a sampler that will amaze you!
Arts Partnerships Matter
The Seattle Symphony/Classical KING FM Family Concerts are designed so that youngsters from 6 to 11 can enjoy the Symphony, too.  What a way a way to ignite the imagination of the kids in our community.   And while you are at it, give the KING FM Seattle Symphony Channel a listen.  It's curated by the experts at KING and Seattle Symphony.  Listen now online or through the KING FM smartphone app.  Additionally, if you love opera, try the KING FM Seattle Opera Channel!
KING FM is your local, listener supported, classical music station.   That matters for you, for our listeners young and old, and it matters to our local arts community.
Thank you for a magical afternoon of music making! It was fantastic to have you bring such passion and delight and all those amazing instruments to the library with your petting zoos. Your program brought fun and enrichment to many families who walked with happy smiles and happy hearts.  Many thanks for partnering with KCLS – I look forward to (m)any future endeavors.  –  Mie-Mie, King County Library System

We really appreciated KING FM's sponsorship this year. We had an extraordinary turnout and I personally heard from some sale attendees that they listen to KING FM and heard the sale promoted – reminding them to go. – Alice, Friends of The Seattle Public Library Book Sale

I'm writing to thank you for the Seattle Chamber Music concerts. I'm on a fixed income and can't make it to the concerts.  This is the next best thing to being there. Keep up the great work! I look forward to all the rest of the concerts.  – Cynthia

Hello, I can no longer get to the concerts. I am so glad KING FM will be broadcasting the Olymic Music Festical concerts! – Michelle
Partnerships Include
Your Support Matters
KING FM is a voice for the Northwest arts community, amplifying the activities of nearly 70 local arts groups to a broader community of over 300,000 listeners each week. In addition, KING FM's presence at various community events engages thousands of arts lovers each year. It takes listener support to keep this going. Help us continue to build community within the arts with a donation today. Make this your moment.


---
What's your preference? Family friendly classical music? Relaxing music? Intellectually stimulating music? Modern classical? Classical music in the Northwest? Click one of these links for content curated for you.
---