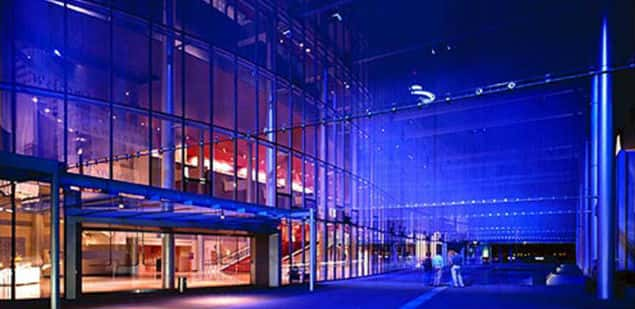 Like you, we love classical music.  It's the perfect soundtrack for so much of our lives.  At times it can be inspirational, at others relaxing, and sometimes it's even challenging!  Does Mozart, and a lot of other classical music, make you smarter?   New research confirms that some of our favorite classical music really does improve concentration and learning, but we knew that already, didn't we!  Of course, we are there for you on the radio at 98.1, but we also have a growing library of on-demand music for you, available on your computer, phone, smart tv or tablet.   Here are some of our favorites, chosen especially for you by our KING FM hosts, to keep your mind in gear!
Seattle Symphony Music and Video Inspiration
The Seattle Symphony opens its new season on September 16th with renowned soprano and Grammy Award winner Renée Fleming.  Of course you'll hear it live on Classical KING FM!  More details here soon.
In the meantime, these two videos are a great sampling of the exciting new directions seen at the Seattle Symphony.
Enjoy KING FM's Seattle Symphony Podcast, with host Dave Beck – Insight from KING FM's Dave Beck, Seattle Symphony Music Director Ludovic Morlot, and others.
Do you love symphonic music?  Listen to KING FM's Seattle Symphony Channel, hosted by Dave Beck.  It's available in the Classical KING FM smartphone app, or listen here right now.
The Seattle Symphony previews its coming season, and there are some amazing performances!
Seattle Opera
It's an exciting time for opera in Seattle, with highly acclaimed productions at Seattle Opera and their new opera center is under construction on Mercer Steet.  The experts at Seattle Opera also host our KING FM Saturday Night Opera broadcasts at 8pm.
What goes on backstage during a production at Seattle Opera?  It is quite the parade.  Literally.   Costumes?  You'll have to see them to believe them.
Never been to the opera before?  You have a treat in store, especially with this excellent guide from Seattle Opera:
Listen to KING FM's Seattle Opera Channel for your opera needs anytime.  Try it now or download our Classical KING FM smartphone app and listen.
The Seattle Opera 2017-2018 Season features must-see favorites from Verdi, Puccini, Mozart and Rossini, as well as a hidden gem from Berlioz.
Chamber Music
Seattle is such a chamber music town, especially in the Summer!  Upcoming on KING FM you'll hear broadcasts from Orcas Island Chamber Music Festival, Icicle Creek, and more.  Here are a few of our favorite chamber music pieces, compiled as a perfect soundtrack for reading:
Listener Supported Classical Music
KING FM reaches not only the Pacific Northwest, but also across the United States and world. Whether you are a radio or online listener, classical music can take your mind on a journey to places you have never been – from vibrant Vienna where Mozart composed most of his works to Tchaikovsky's humble beginnings in Russia. KING FM continues to play these great performances thanks to listener support. If you have not joined our community of supporters, your donation right now can make such a difference. Make this your moment.

---
What's your preference? Family friendly classical music? Relaxing music? Intellectually stimulating music? Modern classical? Classical music in the Northwest? Click one of these links for content curated for you.
---