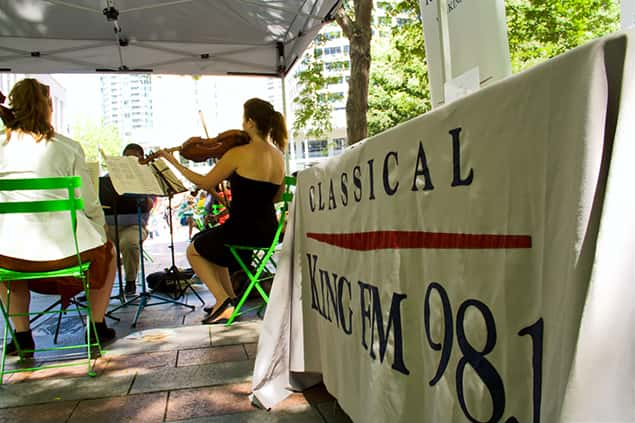 KING FM's Listener News is one of the best ways to stay informed about all the exciting station information, programming highlights, concerts, arts news and more!
Complete the following form and start receiving our biweekly e-newsletter!
---
Security Policy:
We never sell or share your information and it will be kept confidential and secure. It is used only to keep you informed about Classical KING FM 98.1. We will only delete you from our email list if you request to be removed, so there is no need to re-join the list annually.
---
Click here to view our newsletter archives.