In partnership with Resonance at SOMA Towers
ABOUT THE SERIES
Classical KING FM is thrilled to announce its second concert series, On Stage with Classical KING FM. Throughout the 2016-17 season, KING FM presents a variety of intimate performances at Bellevue's new boutique community, RESONANCE at SOMA Towers. Each concert spotlights brilliant local musicians and includes a little something extra, whether it's food, wine, dancing or exclusive talks. Please note, these concerts are for ages 21 and over.
CONCERT LINEUP: Coming Up Next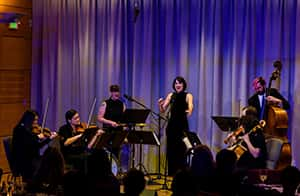 Second Inversion presents the Seattle Rock Orchestra Quintet
Saturday, April 15, 2017 at 7:30pm
Buy Tickets
Back by popular demand after a rousing concert last season, the Seattle Rock Orchestra Quintet (along with the mesmerizing Tamara Power-Drutis) transforms popular song into art song, performing a program that reimagines both classic and modern songs as intimate and emotional chamber works born for the recital hall. Presented by Second Inversion, KING FM's project dedicated to rethinking classical music.
---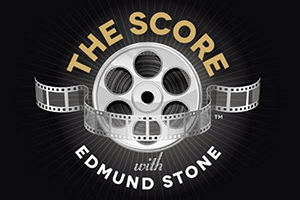 The Score LIVE
Saturday, May 13, 2017 at 7:30pm
Buy Tickets
Edmund Stone is the celebrated host of "The Score with Edmund Stone", presented every Saturday and Sunday at 4pm on KING FM. Join him and pianist extraordinaire Michael Refvem for a LIVE version of this famous syndicated show featuring stories, visuals and live music exploring the finest in cinema scoring. You will hear music and expert commentary on such timeless classics as E.T., The Pianist, Princess Mononoke, and other gems.
---
PAST EVENTS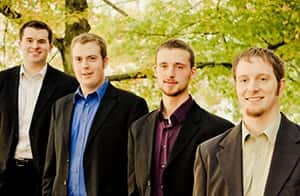 Second Inversion presents the Seattle Marimba Quartet
Saturday, March 11, 2017 at 7:30pm
Buy Tickets
Seattle Marimba Quartet thinks way outside the box when it comes to percussion – and classical music. Join us for a showcase classical favorites (Bach, Mahler, Ravel), a unique blend of drumming styles from around the world, and modern marimba repertoire from the 20th and 21st centuries. Best of all, YOU will have a chance to learn and perform Afro-Cuban, Brazilian, and African drumming rhythms right along with them! Presented by Second Inversion, KING FM's project dedicated to rethinking classical music.
---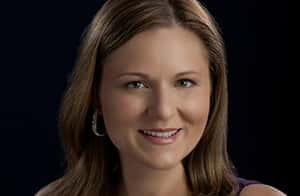 Early Music Underground
Saturday, February 11, 2017 at 7:30pm
Buy Tickets
EVENT HAS PASSED
Early Music Underground presents Baroque-n-Hearts: Music for (and against) Valentine's Day. Acclaimed soprano Linda Tsatsanis joins the EMU string band for a celebration of love in all its forms, from the sublime to the bawdy, through music by Vivaldi, Monteverdi, Barbara Strozzi, Elizabeth Turner, and more.
---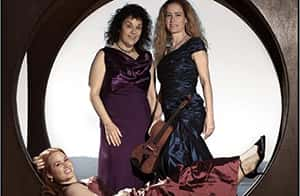 Christmas special: TangleTown's Holiday Cabaret
Saturday, December 10, 2016 at 7:30pm
EVENT HAS PASSED
The genre-defying TangleTown Trio creates a magical evening of song and storytelling with classical Americana inspired by the many unique genres of American music including art song, jazz, folk, and classic musical theatre. Join celebrated mezzo-soprano Sarah Mattox, Steinway Artist Judith Cohen, and violinist Jo Nardolillo as we revel in our favorites of the holiday season, from the traditional Holly and Ivy to the rollicking Renaissance song Wassail (complete with nyckelharpa), through the exquisite folk song I Wonder as I Wander to a swinging jazz Winter Wonderland.
---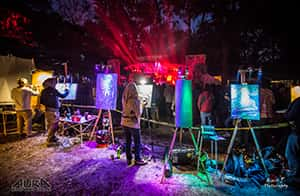 Multimedia/Art Mashup with the Skyros String Quartet
Saturday, November 12, 2016 at 7:30pm
EVENT HAS PASSED
Art leaves the gallery and becomes an interactive and musical experience in Classical KING FM's Music Art Mashup!  Four artists from Gage Academy will be presented with 30-minute art challenges, creating art with paint, glue and found objects, inspired by live classical music performances by the Skyros String Quartet.  The audience will participate in the creation as well.  Join us for the magic of spontaneous art and music collaboration, hands-on with the audience!
---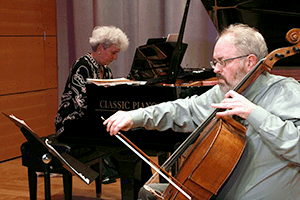 On stage with KING FM personalities
Saturday, September 24, 2016 at 7:30pm
EVENT HAS PASSED
Click here to view event photos
At KING FM we don't only broadcast great music, we also play it! Join KING FM's hosts Lisa Bergman, piano and Dave Beck, cello with other KING FM personalities Geoffrey Larson, clarinet; Christophe Chagnard, guitar and special guests, Pearl Django's founder Neil Andersson on guitar, and Rick Leppanen on bass. Our eclectic program will feature music by Debussy, Grieg, Brahms, Schumann, Beethoven, and some surprises. Station Manager Bryan Lowe will awe you with his collection of rare and exotic instruments including his Theremin and Cristal Baschet which you will be able to see and even try up-close.
---
On Stage with KING FM is made possible in part by the generosity of Laird Norton Wealth Management

---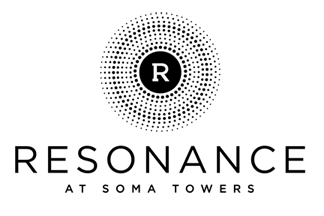 Learn about other upcoming concerts at Resonance Hall by clicking here.
DIRECTIONS
RESONANCE is located on the second level of the north SOMA Tower on 106th Ave NE, between 2nd and 4th Streets in downtown Bellevue, WA.
Driving from the North: Take I-405 south to exit 13a in Bellevue. Turn right on 4th Street and continue to 106th Ave NE. Turn left and travel half a block. Tower will be to your left.
Driving from the South: Take I-405 north to exit 13a in Bellevue. Keep to the left and turn left on 4th Street. Continue over the interstate to 106th Ave NE. Turn left and travel half a block. Tower will be to your left.
Driving from Seattle: Take either SR 520 or I-90 across Lake Washington to I-405 and follow the appropriate directions (as above).
PARKING
Limited parking is available in the garage directly below SOMA Towers in nonresident stalls only. The first two hours are free. However, to avoid receiving a ticket, make note of your stall number, enter it into the parking kiosk located near the retail elevator at the south side of the garage, print a receipt, and leave it on the dash of your vehicle. Additional paid and free parking is available on nearby streets and surface lots. Our venue is located near a number of shopping centers and parking garages within walking distance. Check out Bellevue Square where parking is free with ticket validation (when shopping at the mall) or when leaving the garage after 8:00 pm.