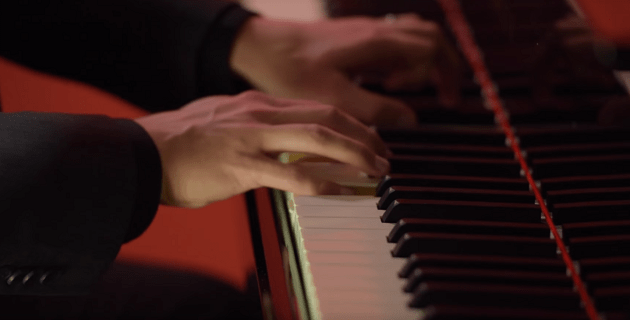 Classical KING FM is your calm in the storm. You can depend on our great music every day of the year. No stress, no politics, just your favorite music.
We are sure you won't be surprised to hear that research shows this music is an effective aide in helping improve sleep patterns and reduce stress.  We all need help with that.  It's also true that having the right soundtrack for the office, whether at home or at work, is as mind clearing as yoga, as much of a breath of fresh air as a hike in the mountains.   Break through the mental blocks, shove distraction into the corner, feel refreshed, and use Classical KING FM as your pathway to a clearer mind… and a more productive and lower stress day.
Classical Music at Work
Of course, we are there for you on the radio at 98.1, but we also have a growing library of on-demand music for you, available on your computer, phone, smart tv or tablet.   Here are some of our favorites, chosen especially for you by our KING FM hosts, to create the perfect at-work soundtrack!  Not too sleepy, not too bombastic, it's just right!
KING FM's Evergreen Channel is our station that plays music specifically designed to reduce stress and to aid in keeping your focus.  Listen online right now, or use the KING FM Smartphone app to listen just about anywhere.
Here's a collection of pieces that could do wonders for you from the KING FM NW Focus Live archives.   Local performers, great performances.  Perfection.
We also recommend our playlists designed for reading.  You'll find several of them here.
Your Support Matters
Classical music doesn't "just happen", especially in today's world.  It takes all of us joining together, each doing our own small part, to make this great music available for you any hour of any day, all year long.  In fact, 70% of our funding comes from you, our listeners.  After all, if listeners don't support this great music, who will?  The classical music you hear on KING FM is your indispensable daily soundtrack.  This is music worth supporting, isn't it?  Have you joined our community of supporters?   Your donation right now can make such a difference.   Make this your moment.