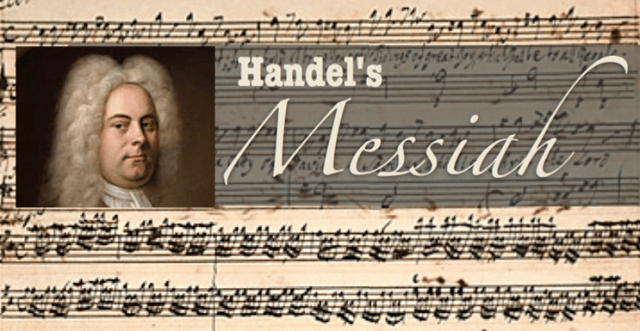 Dec. 16-18:  Of the many yearly Messiah performances, I always try to single out one for or anything that stands out, and this year it's the conductor. Stephen Layton has made some of the most exquisite choral recordings with his group Polyphony, that I can recount in the past four decades. And Messiah is a choral showcase!
This Saturday Morning, Dec 3: while we're on the Benaroya Hall subject, this King FM Family Concert has a lot of goodies. Rob Kapilow, who hosts the "What Makes It Great" NPR series, recounts how his kid ran home from school one day and said: "Daddy, daddy, you can't be a composer: you're not dead!" So he did something about it: At this concert, Tom Skerritt's niece Jessica will host, King FM's Young Artist Award winner Takumi Taguchi will play the violin, and longtime guest of many our shows, the charming baritone Charles Robert Stephens will be the soloist.
Through December 11: for Humperdinck's Hansel & Gretel in Vancouver Opera's production, they commissioned a charming new orchestration to suit the intimate Vancouver Playhouse and invited the masters from Old Trout Puppet workshop to bring the magical story to life.  Live singers, master puppets. Your child's eye wide open in wonder.
December 9-11: Latin American Christmas, Baroque style (with swing!)  I was amazed to hear Stephen Stubbs and his Pacific MusicWorks gang on my live show last week, swinging a Latin feel to music of the Baroque. Mexico, Guatemala, Brazil, Bolivia, and old world Spain all contribute their warmth to this repertoire.
Dec. 10: One of the freshest groups to emerge in the past few years is Seattle Wind Symphony. Their holiday concert will feature King FM's own cellist/host Dave Beck as narrator, and the enchanting Alexandra Picard will be soprano soloist.  I remember an amazing hour in studio with her and guitarist/composer Michael Nicolella:  which also yielded this video. This concert has a lot of expected holiday classics, with a few lung-powered exotics, like Holiday for Trombones.
Dec. 17, St. James Cathedral: A choir and harp tribute to one of Seattle greatest choral composers we lost this year, Bern Herbolsheimer, with several of his holiday favorites, as well as Rautavaara's masterpiece Magnificat, my personal required dose of Herbert Howells and Gerald Finzi, and Advent & Christmas music by the Robert Scandrett and John Muehleisen. This is Opus7's 25th year. We live in choral paradise.
Finally, a non-Christmas concert (if you're overloaded), Dec. 10!  Pianist Jonathan Biss is not only The Bomb, but I'm picking this evening at Meany Center because his chosen repertoire is deep, beautiful, and monumental, and concludes with Beethoven's final piano sonata, a work of such probing genius it's already enough to consider how many kinds of music he presaged, until you remember that on top of that, he was completely deaf when he penned it.
Sean MacLean is your host 7pm – midnight, Weeknights & Saturdays, and is the host of NW Focus on KING FM.
P.S.: Catch Sean narrating Peter & the Wolf with KING FM's own Christophe Chagnard conducting this Sunday at 4pm. More info here.