Take a look at these amazing, bizarre pianos!
1. The Whaletone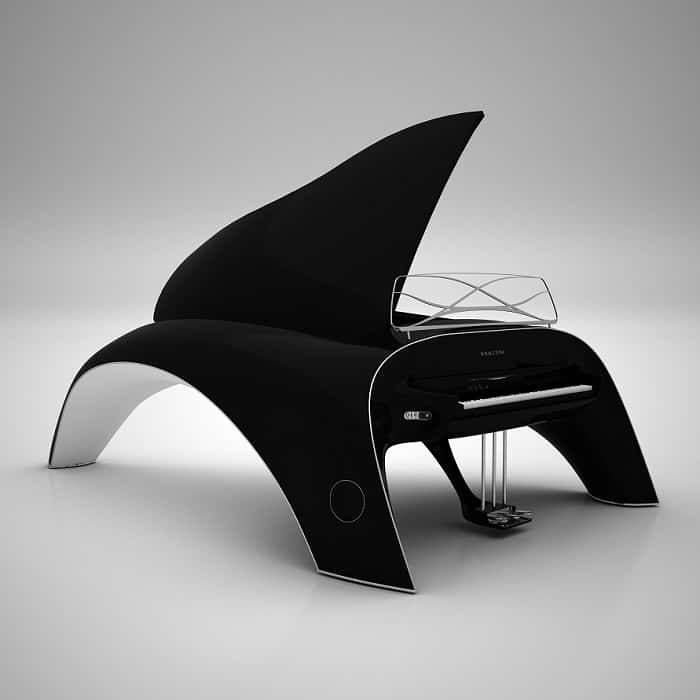 Created by the Polish designer Robert Majkut. Note: not actually an acoustic instrument, it houses a high-end Roland synthesizer. May not actually be able to communicate with whales, either.
2. The Baby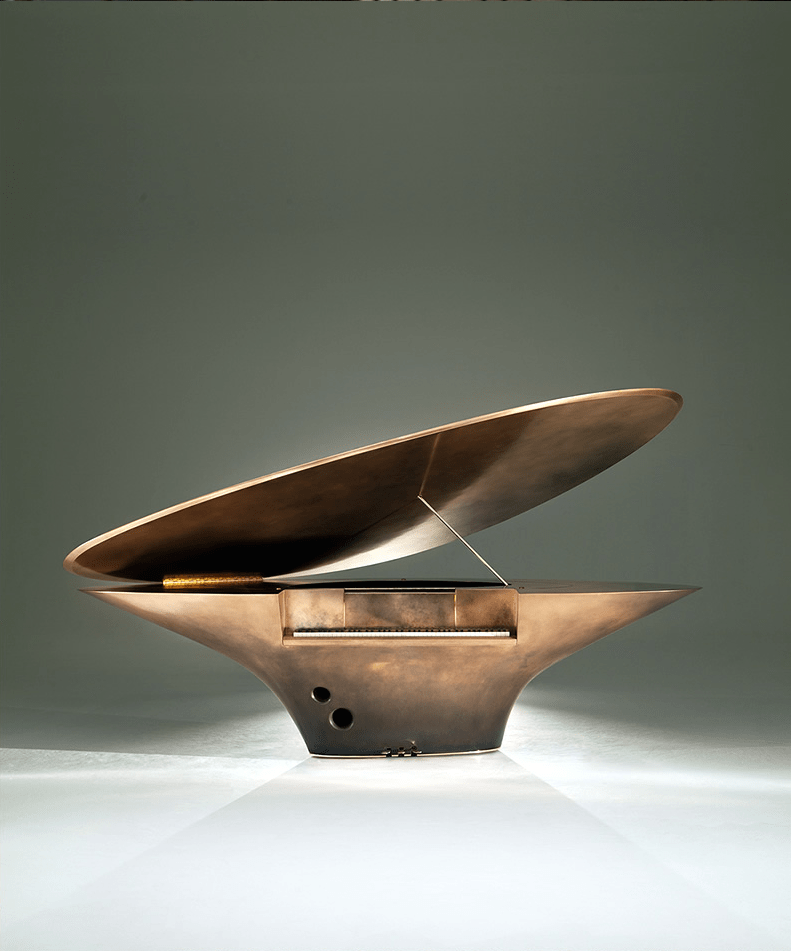 You guessed it, "The Baby" is a baby grand piano created by British custom piano builder Goldfinch in collaboration with the London art studio Based Upon. It's inspired by a Based Upon statue called The Twist. Very shiny, but not made of gold – sorry, Donald.
3. The Bogányi "Wonder Piano"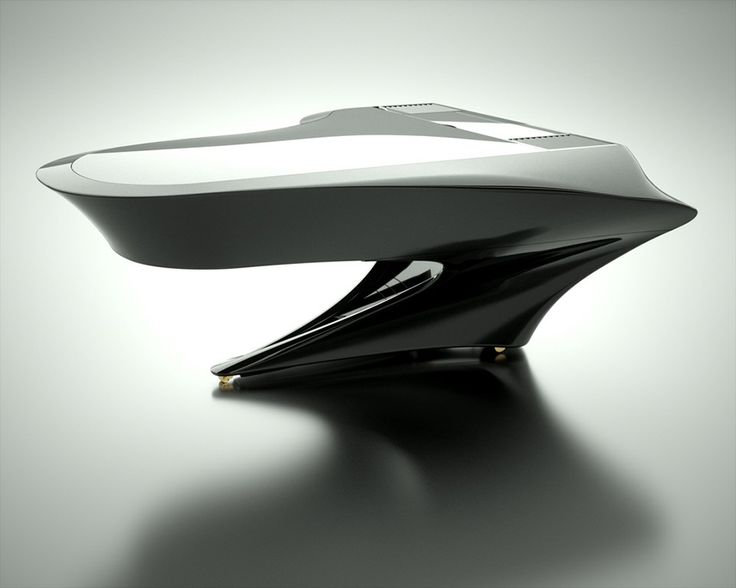 It took ten years, about one million dollars, and over 8,000 working hours for the Hungarian pianist Gergely Bogányi and his team of designers and engineers to develop this modern interpretation of the concert grand. Refined with sound quality as a primary goal, this cantilevered beauty features a special composite soundboard and carbon fiber while still incorporating traditional materials like iron. Did they succeed at creating a more pure clarity of sound? Some think so.
4. Peugeot Design Lab for Pleyel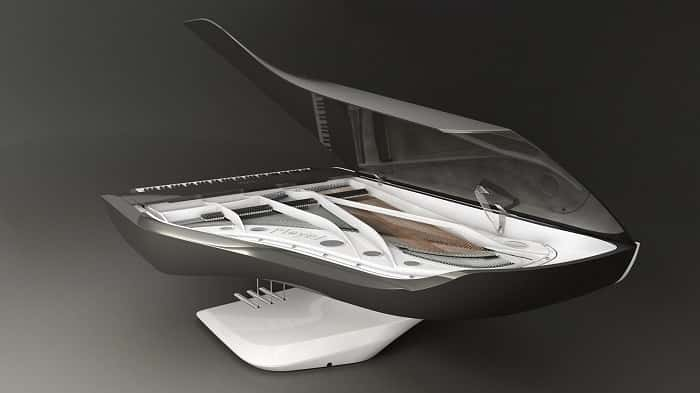 Taking a break from cars, Peugeot's designers created this contemporary grand piano design for the Parisian piano builder Pleyel. A pioneering instrument manufacturer, Pleyel was responsible for the first player piano, the first chromatic harp, and other innovations such as the "Jungle Piano" built to withstand atmospheric conditions in Africa. A Pleyel was Chopin's instrument of choice, and I like to think he would have enjoyed taking Peugeot's interpretation for a test drive.
5. Yamaha Key Between People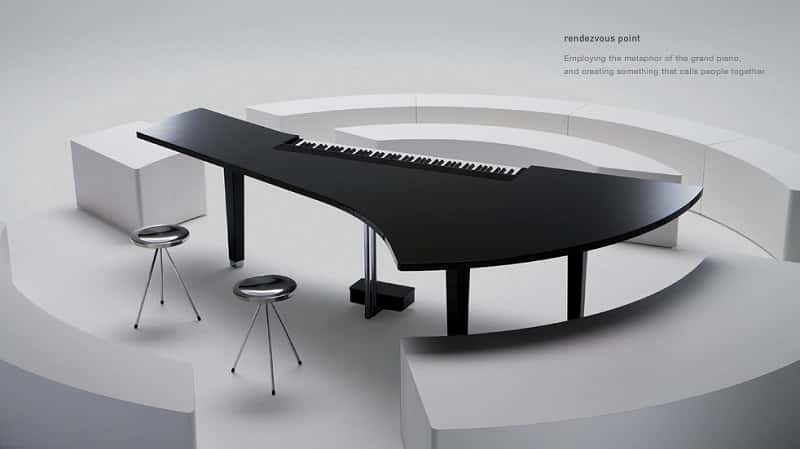 Yves Plattard's social keyboard concept was never put into production, but maybe that's a good thing. Honestly, we have enough trouble avoiding spilling coffee on the keyboard as it is.
Bonus (rendering only, never built): The Hydra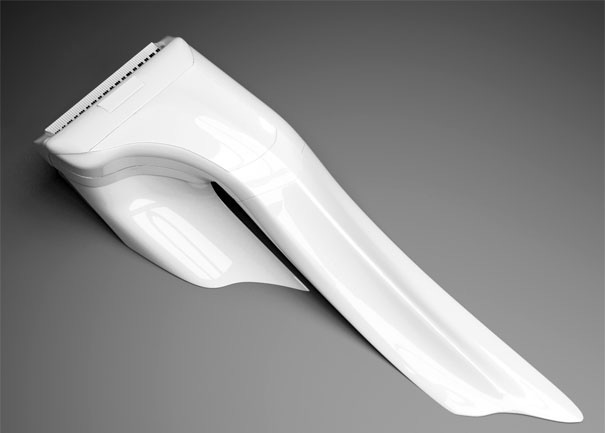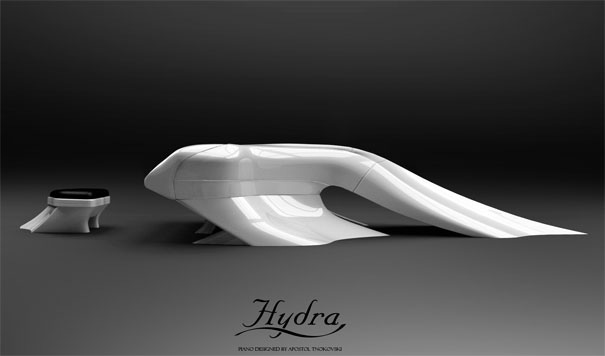 Macedonian designer Apostol Tnokovski was supposedly inspired to create this dramatic design by a televised Lady Gaga performance. However, there is no evidence of this instrument ever being built, putting to rest dreams of sea-monster-inspired recital programming.