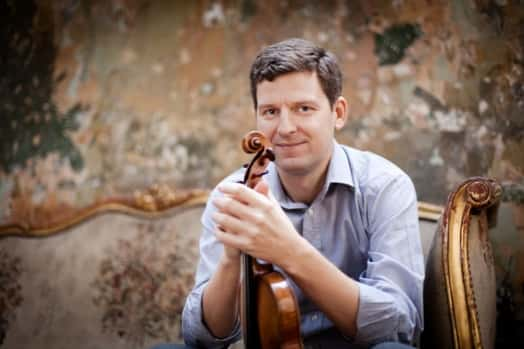 by Dave Beck
Violinist and Seattle Chamber Music Society Artistic Director James Ehnes inaugurated our Classical KING FM/SCMS podcast series with us five years ago. This extraordinary instrumentalist and recording artist returns to speak with Classical KING FM's Dave Beck about the repertory at this 2017 Winter Festival.
In this podcast, James Ehnes shares his thoughts about (and his recordings of) music by Aaron Jay Kernis and Paul Schoenfield, and also talks with Dave about preparing the John Corigliano Violin Sonata in Seattle and presenting works by Jennifer Higdon, Steve Reich, and John Adams.
James Ehnes also knows how to throw a birthday party in grand style: to celebrate his 40th birthday on January 27th last year, he headed out on a grand national tour of his native Canada—commissioning new music for the occasion and bringing along his brilliant pianist partner and SCMS artist Andrew Armstrong for the journey. They travelled from Brandon to Whitehorse to Yellowknife and Sackville, visiting every province and territory in Canada.
These podcasts are recorded in front of a live audience at Soundbridge in Benaroya Hall.


The Seattle Chamber Music Society Winter Festival runs through January 29th at Nordstrom Recital Hall, and Classical KING FM brings you live broadcasts of their concerts all weekend long! Click here for a list of broadcasts.