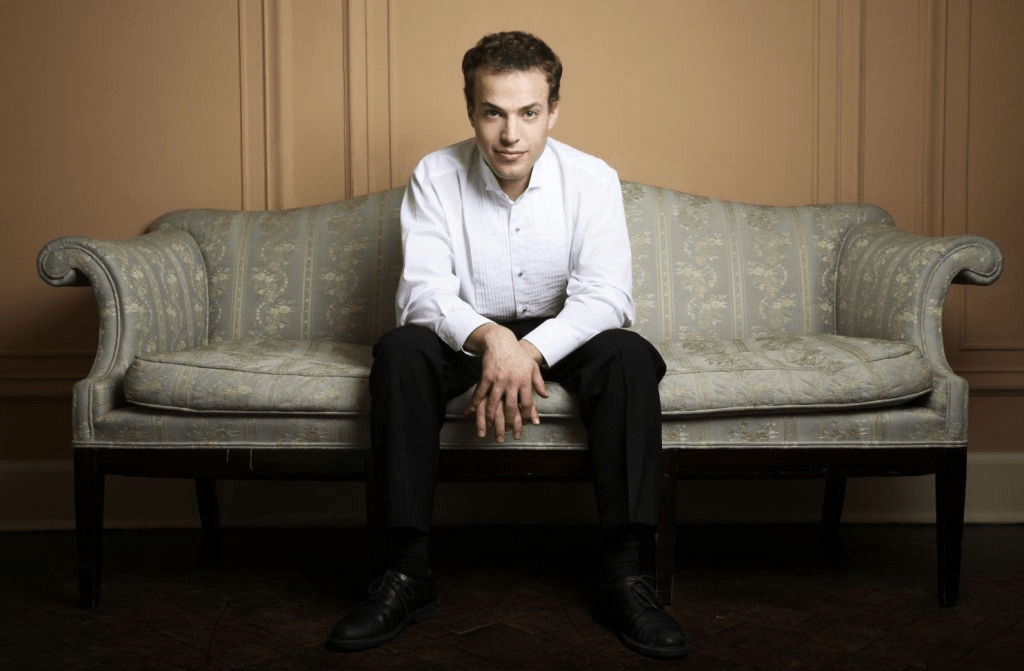 by Dave Beck
Since 2012 the Seattle Chamber Music Society and Classical KING FM have been collaborating on a series of podcast with SCMS Festival artists. These 45-minute programs are musically illustrated with recordings by our podcast guest artists and with repertory performed at the SCMS Winter Festival. The lively and wide-ranging conversations that ensue are recorded in front of a live audience in Soundbridge at Benaroya Hall.
Our guest on the January 26, 2017 session was Orion Weiss. The pianist has long been a favorite performer at the Seattle Chamber Music Society, presenting memorable solo performances, ensemble collaborations, and acrobatic four-hands piano performances with his wife, SCMS artist Anna Polonsky. Our conversation ranged from Orion's deep regard for the sense of hospitality SCMS provides for its musicians, to his fascination for composers writing around the time of the First World War, to his unusual experience as touring pianist with a troupe of Austrian marionettes!
Orion appears as soloist with orchestras the like the Chicago Symphony, New York Philharmonic and Boston Symphony—he performs with the Chamber Music Society of Lincoln Center and at distinguished international festivals. His impressive catalogue of recordings runs from baroque to 21st century repertory. Our podcast session features an exclusive preview of music by Granados, Janacek and Scriabin that will be featured on Orion's upcoming recording.
Listen to Dave Beck's interview with Orion below:

Hungry for more? Click here to listen to Dave Beck's interview with Seattle Chamber Music Society Artistic Director James Ehnes.