by Sean MacLean
How public, like a frog
To tell your name the livelong June
To an admiring bog!
My dear Emily Dickinson, let me croak it out for you.  This admiring Northwest Bog craves great local performances!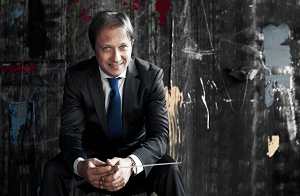 June 1 and 3: Seattle Symphony brings to life a rare performance of Ravel's Magical Opera! Let's get something straight off the bat here: the characters include a Wedgwood teapot, the fire in the fireplace, a dragonfly, a tree frog, and a huge skirt. Oh, and the boy who tortures all of them before they gang up on him. Weird? That would be an understatement—Ravel himself said "the phantasmagoria is constant!" He also said "More than ever, I am for melody. Yes, melody, bel canto, vocalises, vocal virtuosity—this is for me a point of departure." Ravel explained he was following the style of Gershwin and American operettas of the time. And Ludovic Morlot will be at home in the brilliant orchestral textures of his countryman for this special production that is lit and designed on Benaroya Hall's stage.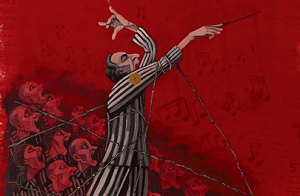 June 2-4: Defiant Requiem – Verdi at Terezín gets two performances each from two discrete groups for a total of four chances to catch this moving tribute. University of Washington School of Music and Seattle Peace Chorus will both honor the strength of the human spirit and the power of music to keep that spirit alive during the darkest times. Verdi's Requiem was memorized and performed by prisoners in the Terezin Nazi concentration camp. The amazing Murry Sidlin, who for eight years was resident conductor of the Oregon Symphony, premiered in 2002 his "Defiant Requiem" in Portland. Since the premiere, he has led thirty performances, including three in the Czech town of Terezin, the site of the concentration camp. This movie trailer gives you and idea.  Seattle Peace Chorus's presentation will also feature Jewish songs that were sung by the prisoners of Terezin.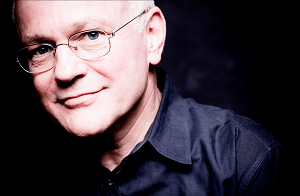 June 4: Early Music Guild's 40th Anniversary Celebration Dinner and Concert hosted by yours truly. It will be my honor to usher in the official name change to "Early Music Seattle" as this magnetic organization, which has mapped Seattle as an early music lifestyle destination, welcomes superstar cellist Jaap ter Linden to join Alexander Weimann, Linda Tsatsanis, John Lenti, sound|counterpoint, and soloists of the Medieval Women's Choir to fill Town Hall Seattle with celebration. I look forward to seeing you there!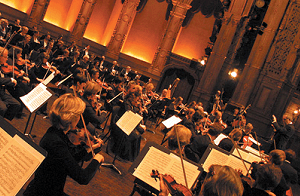 June 10-12: The Titan: Vancouver Symphony Season Finale has so much to love. We who benefit from James Ehnes' programming magic every summer at Seattle Chamber Music Society also love sharing his Grammy, Juno, and Canadian Music Award-winning recording with the VSO of violin concerti by Barber, Korngold, and Walton. This is your chance to hear the conductor from that recording, Bramwell Tovey, not only reprise the Korngold with the sumptuous tone of Baibe Skride, but hear the maestro's new work written in celebration of Canada 150—a world première event! Top it off with Mahler's "Titan" First Symphony, and it's more than memorable close to one of their greatest seasons ever—and all their seasons are great!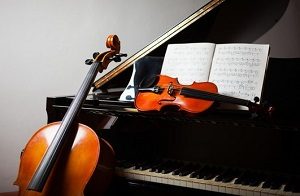 June 17: Lake Union Civic Orchestra presents Triple Play with William Schuman's New England Triptych, Brahms Symphony No. 3, and Beethoven's Triple Concerto. KING FM's Director of Outreach, composer/maestro/guitarist Christophe Chagnard, unites some seriously proven talent at Meany Hall: for the Beethoven, his lovely wife Jo Nardolillo is violinist, and cellist Julian Schwarz (son of Gerard Schwarz) joins his love Marika Bournaki at the piano for a surefire passionfest. You can see what I mean from Julian and Marika's appearance on my live show, and Jo's collaboration to perform Seattle Symphony's former composer-in-residence Sam Jones. Tune in Friday, June 16—the night before the show—when we broadcast LIVE from Meany Hall their dress rehearsal on Northwest Focus LIVE.