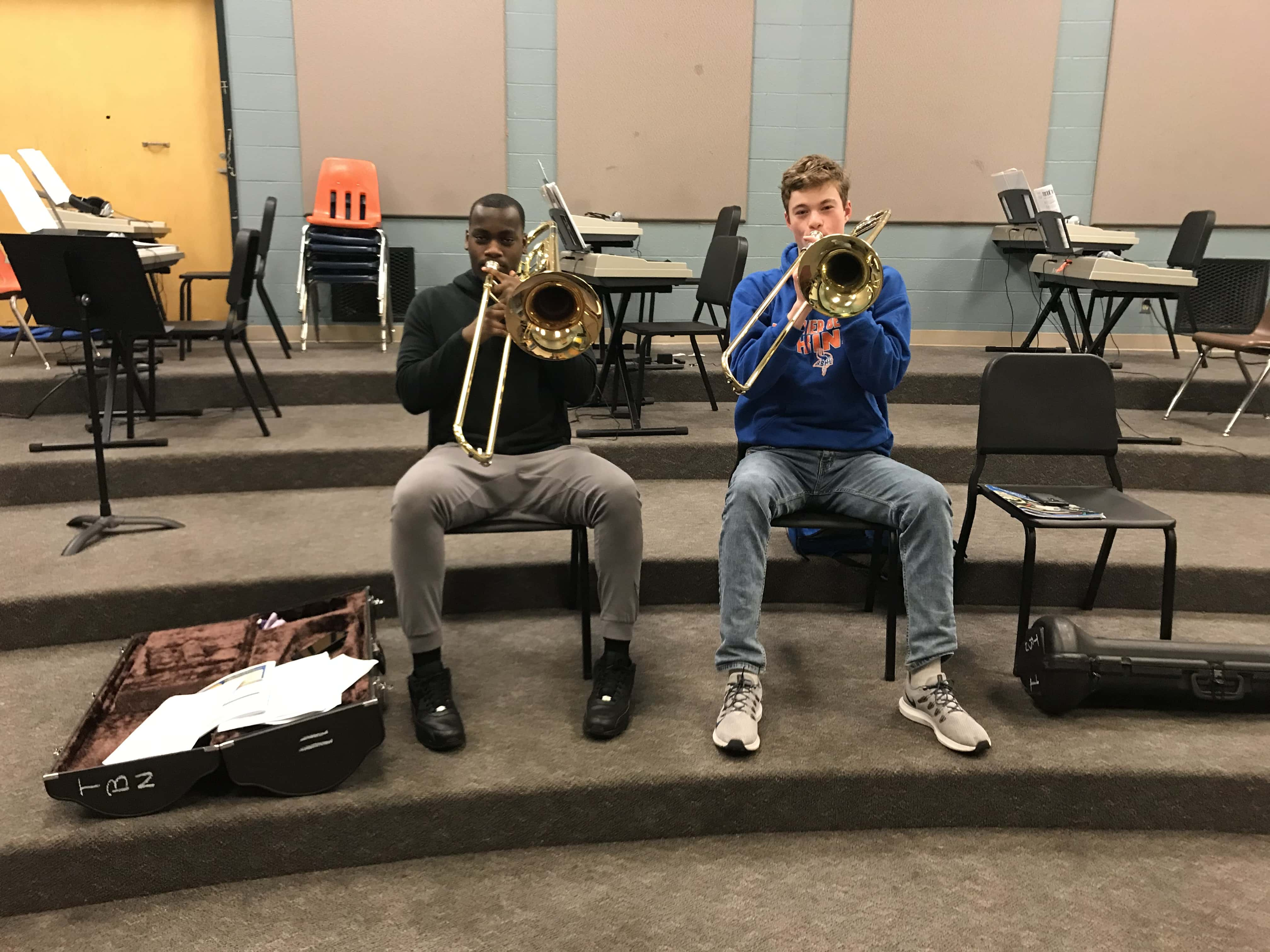 Student trombonists Yusef and Henson. Photo: Dacia Clay, Classical KING FM 98.1.
March is Music in Our Schools Month!
In the next episode of NW Focus Stories, we look at the world of music education in the Seattle area.
First, we speak with the Washington Music Educators Association about the big picture. Then, we travel to Rainier Beach High School to talk to music teachers and students and a volunteer in the Seattle Youth Symphony's Endangered Instruments Program. We also speak with ArtsFund about their Social Impact of the Arts Study, which illustrates the positive impact of arts education on students and the world. Finally, we get inspiration from the creator of South King County's Key to Change Program. Along the way, we hear personal music education stories from KING FM staffers.
This latest episode of NW Focus Stories debuted Friday, March 20 at 6:00pm (please note that most NWFS broadcasts are at 8:00pm). You can hear all NW Focus Stories episodes live here on king.org, on 98.1 FM, or via any of the ways you listen to Classical KING FM.
Host and Executive Producer: Dacia Clay; segment producers and interviewers: Dacia Clay, Maggie Molloy, Nikhil Sarma, Mike Brooks, Dave Beck; audio engineering: Mike Brooks and Nikhil Sarma; theme music: "a storm of our own making," by Daniel Webbon.