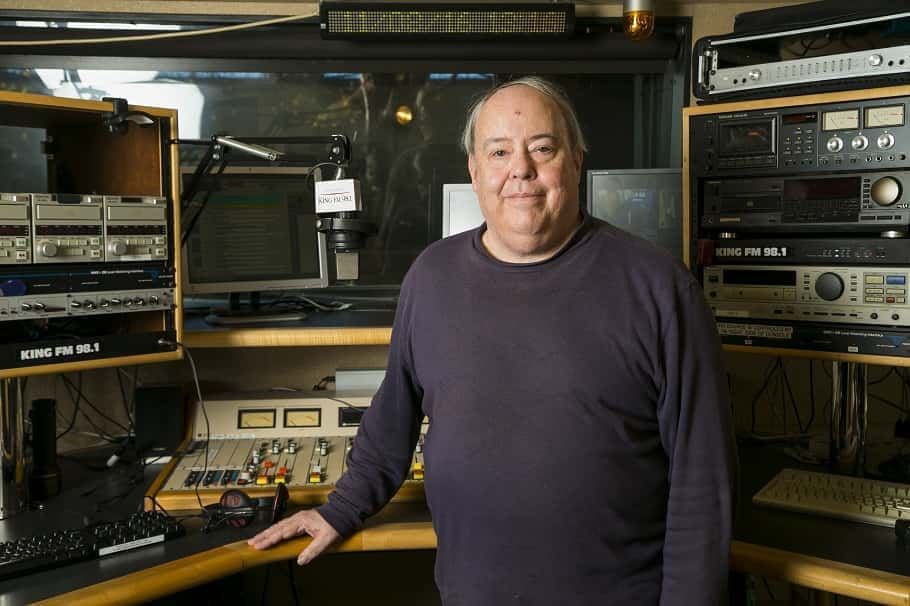 Brad Eaton has been a member of the KING FM family since he began hosting The Morning Show in November 1989.
Before starting his 31-year tenure with KING in Seattle, Brad grew up as a real life Goonie in Astoria, Oregon. He found his love for classical music his senior year of high school, when a performance of the Helsinki Philharmonic left him completely "blown away."
We sat down with Brad (6 feet apart!) to ask a few questions, and you might be just as surprised as we were to find out what genre of music he enjoys most (when not indulging in The Brandenburg Concertos, that is).
Join Brad weekdays 6-10am for The Morning Show, and learn more about the man behind the mic below.
---
KING FM: Let's say you have a free day to spend somewhere beautiful (and, of course, you're following all the suggested social-distancing guidelines!). Are you heading to the beach or the mountains? In the Pacific Northwest, of course, we have easy access to both.
Brad: Though I love both, I'd go to the beach. I never tire of the ever changing rhythms of the sea.
KING FM: Favorite type of food (or favorite type of take-out, these days)?
Brad: Middle Eastern or Mexican.
KING FM: It's game night (perhaps via Zoom)! Are you hoping for a board/tabletop game, a video game, or a sporting event?
Brad: I'm always up for a good game of Scrabble.
KING FM: Beatles or Rolling Stones? (Or Bach or Beethoven?)
Brad: Beatles/Bach, though I find it VERY hard to make choices like this!
KING FM: What music might people be surprised to learn you listen to — when you're not at KING FM, that is?
Brad: Reggae. I love it!
KING FM: What classical composers, living or dead, haven't gotten their fair dose of attention — which composers aren't "household names" but should be?
Brad: Hildegard von Bingen, Uuno Klami, Fanny Mendelssohn, William Grant Still, Florence Price, and many more!
KING FM: If your classical music collection was entirely vinyl records, which of those records would be nearly worn-out from being played dozens of times? In other words, what music do you come back to, over and over again?
Brad: Baroque music for relaxation and choral music for inspiration.
KING FM: What pieces of music do you turn to when you need comfort, solace, or relaxation?
Brad: The Brandenburg Concertos.
KING FM: Let's say you're hosting a musical dinner party or cocktail party, and you can invite three composers or performers, living or dead. Whom do you invite?
Brad: Hildegard von Bingen, Mozart and William Grant Still
---
To learn even more about Brad Eaton, check out his host bio page. You hear Brad on KING FM on "The Morning Show" weekdays from 6–10am, as well on some wee hours of the morning throughout the week.