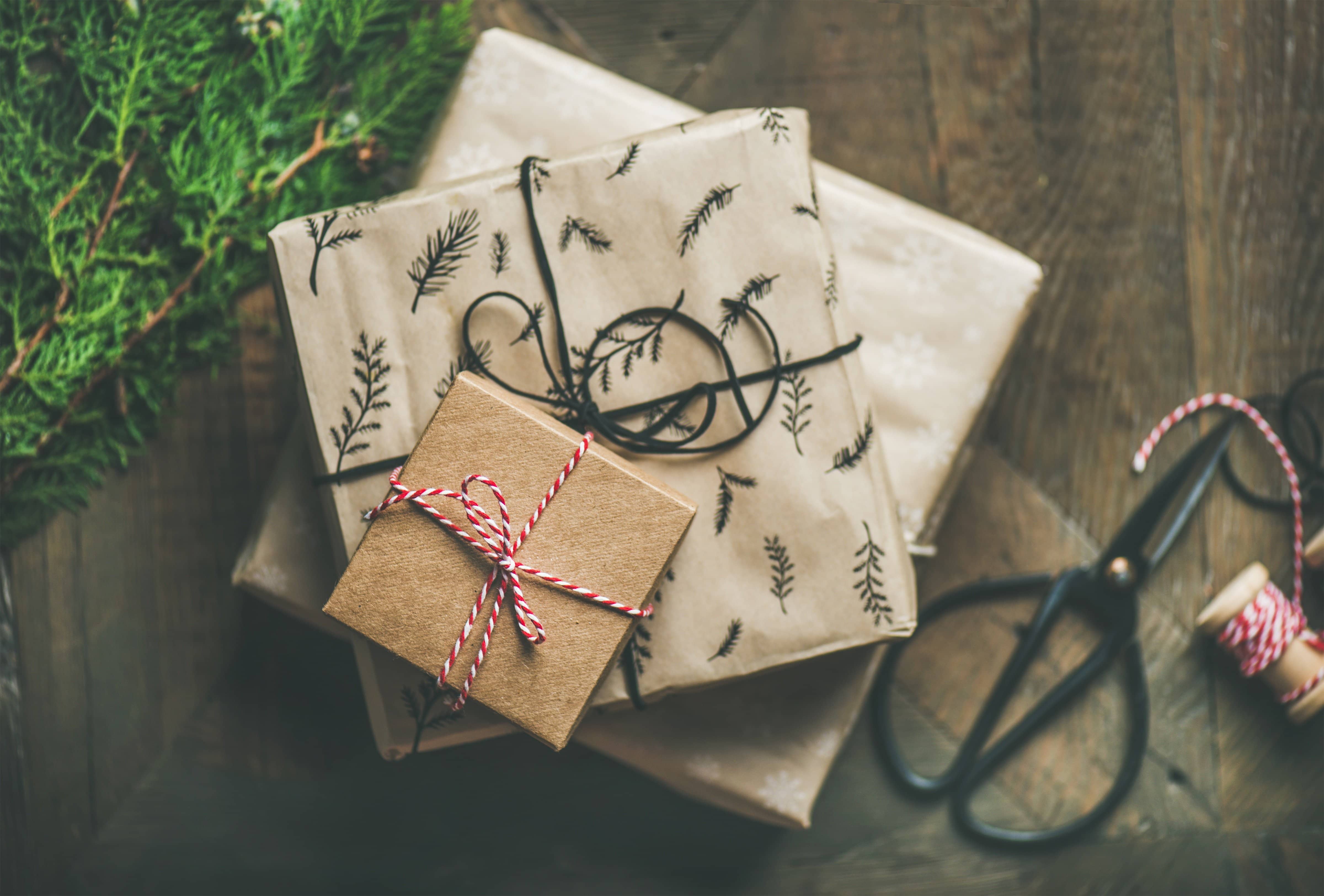 Image: public domain, via Pixabay.
A full sleigh's worth of special musical gifts await Classical KING FM 98.1 listeners during the week of Christmas 2020.
We hope you can join us on 98.1 FM — or streaming right here at www.king.org — for some of our holiday selections below. And don't forget: you can listen to our Christmas Channel anytime at king.org/listen and through the free KING FM mobile app!
Happy Holidays from all of us at Classical KING FM!
---
Christmas Week 2020: Special Program Schedule
Sunday, December 20
6:00am (to 9:00am): Baroque Cantatas and other sacred Christmas music
6:00pm (to approx. 9:00pm): Handel's Messiah
Monday, December 21
7:00pm (to 8:00pm): Christmas with Madrigalia 2020

The Rochester, New York, chamber choir Madrigalia, and their Artistic Director Cary Ratcliff, return to public radio for Christmas with Madrigalia 2020, a holiday concert that celebrates the excitement and joy of the holiday season.

8:00pm (to 9:00pm): A Baroque Noel with Pegasus Early Music

Celebrate the holiday season with 17th-century flair! Join Rochester's Pegasus Early Music for seasonal, Baroque gems brought to life by a full choir and orchestra. The program, hosted by WXXI's Mona Seghatoleslami, features Marc-Antoine Charpentier's Messe de Minuit pour Noel. Acclaimed lutenist Paul O'Dette leads an ensemble of sought-after musicians from across the country in this grand Christmas mass that quotes many popular Christmas carols of the 1600s. The program is rounded out with virtuosic concertos for oboe and mandolin by Vivaldi, as well as French Christmas carols. Now in its 16th season, Pegasus presents over 400 years of music – from medieval to romantic – played on period instruments; it's music of the past with expressive relevance today.

9:00pm (to 10:00pm): Christmastime in New York: The Cathedral of St. John the Divine

The Choir of the Cathedral of St. John the Divine performs at the Medieval Sculpture Hall at the Metropolitan Museum of Art with a program that spans hundreds of years and describes the story of the nativity. The program includes settings of the "O Magnum Mysterium" text by T. L. da Victoria, Morton Lauridsen, and Francis Poulenc; works by Byrd, Biebl, and Hassler; as well as music by Eric Whitacre, Francis Poulenc, William Byrd, and Morten Lauridsen.

10:00pm (to 11:00pm): La Nochebuena Christmas with the Rose Ensemble

This is part one of five of the Rose Ensemble Christmas series.
The acclaimed Rose Ensemble presents a program that is both rhythmic and regal: Spanish song and dance to celebrate Christmas. The Rose Ensemble explores the great variety of music that filled the royal court of Ferdinand and Isabella and flooded the chapels and streets of Renaissance Spain. Serene choral music from 16th-century masters is balanced with spirited cantigas for solo voice and harp, Spanish-language villancicos from court and countryside, and lively dances for vihuela, harp and percussion.
Tuesday, December 22
7:00pm (to 8:00pm): Winter Holidays Around the World with Bill McGlaughlin

Winter holidays are celebrated around the world, and their music is wonderful to hear, regardless of which tradition you observe. Bill's spirited selection starts in the 12th century with Nova Stella, medieval Italian Christmas music from Saint Francis of Assisi's staging of the nativity; jazz pianist Dave Brubeck's classical composition La Fiesta de la Posada, evoking a Mexican Christmas celebration; and Vaughan Williams' Fantasia on Christmas Carols. We will enjoy this time of year in Paris with music from Debussy, and then travel to Polynesia for a traditional hymn, Anau Oia Ea. And then ending with an excerpt from Gian Carlo Menotti's Amahl and the Night Visitors from the original television production.

8:00pm (to 9:30pm): Pacific Northwest Ballet's Nutcracker

Tchaikovsky's complete ballet score featuring the Pacific Northwest Ballet Orchestra, from their 2013 CD release.

10:00pm (to 11:00pm): ¡Vamos a Belén! Christmas with The Rose Ensemble

This is part two of five of the Rose Ensemble Christmas series.
The acclaimed Rose Ensemble returns with a one-hour special featuring festive and evocative music from early Peru, Bolivia, Mexico, and beyond. Dances from the streets of Spain mingle with African rhythms and indigenous languages, while celebration turns glorious in the pageantry of the Franciscan missions of California and New Mexico. The Rose Ensemble is joined by special guests, Piffaro, The Renaissance Band.
Wednesday, December 23
7:00pm (to 8:00pm): Christmas with the King's Singers

It's an a-cappella Christmas from England with the King's Singers, one of the world's most celebrated vocal ensembles. In an exclusive New York appearance recorded at The Greene Space, this male sextet — consummate entertainers with a delightfully British wit — perform timeless carols, Christmas classics and new arrangements in their impeccable vocal blend. WQXR's Jeff Spurgeon hosts.

8:00pm (to 9:20pm): Northwest Boychoir's Festival of Lessons and Carols

This will be a rebroadcast of their 2018 performance at Benaroya Hall.

9:20pm (to 9:40pm): Britten's A Ceremony of Carols

Featuring the Seattle Girls' Choir

10:00pm (to 11:00pm): A Mexican Baroque Christmas with the Rose Ensemble

This is part three of five of the Rose Ensemble Christmas series.
A vibrant retelling of the Christmas story with some ancient music that sounds fresh and new today. Mexico in the 17th century was a time of great cultural and musical diversity. Those cross-currents produced church music that was infused with indigenous rhythms and dances. That colorful music is the centerpiece of this gorgeous and engaging Christmas special by the internationally-acclaimed Rose Ensemble. This holiday program features over two centuries of festive Christmas dances and songs from the great cathedrals of Puebla and Mexico City. With rich instrumental and percussive accompaniment, solos and choruses burst forth in this program that's a far cry from the same old Christmas show. Plus a couple of surprises for the season in this one-hour production.
Thursday, December 24, Christmas Eve
7:00pm (to 8:00pm): The Canadian Brass: Christmas Time is Here

Hosted by WQXR's Jeff Spurgeon, this program features arrangements of music by Vince Guaraldi and Luther Henderson, as well as traditional favorites from A Charlie Brown Christmas, The Grinch Who Stole Christmas, Rudolph the Red-Nosed Reindeer, Frosty the Snowman, and more: timeless classics infused with jazz and lush harmonies.

8:00pm (to 10:00pm): ACT Theatre: A Christmas Carol

It's a special radio production of Charles Dickens' A Christmas Carol! We're teaming up with ACT Theatre to bring this annual holiday tradition to you and yours this season. Plus, during the intermission, we'll step backstage in an interview with Adam Stern, the composer behind ACT Theatre's annual production.

10:00pm (to 11:00pm): Slavic Wonders: Christmas with The Rose Ensemble

This is part four of five of the Rose Ensemble Christmas series.
A stunning celebration of the season featuring some truly brilliant gems from the libraries and monasteries of Krakow, Prague, and Moscow. The Rose Ensemble of Minnesota has put together a program of dazzling, passionate music for Christmastime in the great variety and range they are known for. Hear everything from soaring soprano lines to the signature Slavic sound of rumbling basses; Slavic Wonders is an engaging and curious mixture of chant, carols, and glorious polyphony.
Friday, December 25, Christmas Day
12:00 midnight (to 1:00am): Charpentier's Midnight Mass for Christmas with the Virgin Consort
7:00pm (to 8:00pm): Sing We Now of Christmas with True Concord Voices and Orchestra

Featuring the Grammy-nominated ensemble from Tucson, Arizona.

8:00pm (to 9:00pm): A Handel & Haydn Society Christmas

Celebrate the season with this special featuring Christmas choral music from America's oldest continuously performing ensemble, Boston's Handel & Haydn Society, founded in 1815. Join Host Cale Wiggins for this program featuring music from the 15th century to the late 20th: a Christmas for all times.

9:00pm (to 10:00pm): An Anonymous 4 Christmas

For Christmas, the legendary Anonymous 4 sings medieval music from England, France, and Spain that praises the Virgin Mary. The devotional songs come from the Codex Las Huelgas, Montpellier Codex, and Cantigas de Santa Maria. Anglo-American ballads such as the "Cherry Tree Carol" and "A Virgin Unspotted" add a homespun seasonal touch.

10:00pm (to 11:00pm): An Elizabethan Christmas with the Rose Ensemble

This is part five of five of the Rose Ensemble Christmas series.
Grand candlelit halls, lavish feasts, and stately dances. Escape to the regal elegance of the Elizabethan era. The time and culture of Elizabeth I also contained tension and intrigue, dark and light. And it's all evident in the music of their Christmas celebrations. The Rose Ensemble captures all of that in their popular holiday concert, as they reawaken the ancient with medieval carols, and motets and anthems by the beloved English Renaissance composers, Robert Parsons, William Byrd and Orlando Gibbons, accompanied by lute and viola da gamba. In a couple of pieces, The Rose Ensemble is joined by special guests Voces8, the vibrant young a cappella group from London, for a glorious, soaring sound.