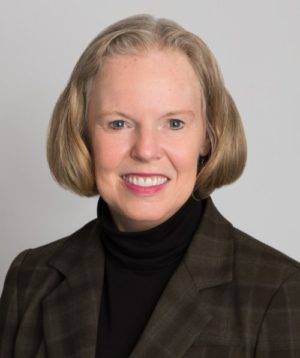 Brenda Barnes joined the KING FM family as CEO in January 2018, and the rest is history! Barnes holds a bachelor's degree in music from the University of North Carolina, Chapel Hill, and master's degrees in clarinet performance and musicology from Michigan State University and the University of Notre Dame, respectively. In 2009, she earned a doctorate in planning and development studies from USC. Having spent her career everywhere from a public radio station in Iowa, to WMRA in Virginia, and a stop at WGUC in Cincinnati, Brenda last settled in California as USC Radio president before heading to Seattle.
But it's not all work and no play over here! With a private pilot license (yes, you heard that right) and a strong penchant for Star Trek (she likes Star Wars too, I promise!), this self-proclaimed nerd knows how to party. Possessing an ear for the likes of Florence Price and Johannes Brahms, Brenda also proudly praises The Who as a favorite. In the wise words of our fearless leader, "I prefer rock bands that destroy instruments at the end of concerts."
---
KING FM: Let's say you have a free day to spend somewhere beautiful. Are you heading to the beach or the mountains? In the Pacific Northwest, of course, we have easy access to both.
Brenda: I love natural beauty in all its forms, but I'm a mountain person at heart. My father's family has lived in the mountains of North Carolina since the 1600s, and that was my happy place as a kid.
KING FM: Favorite type of food (or favorite type of take-out, these days)?
Brenda: Chocolate has gotten me through the pandemic and, if I'm honest, life in general. 
KING FM: It's game night! Are you hoping for a board/tabletop game, a video game, or a sporting event?
Brenda: None of the above. I do play games, but only when pressured by others. I'm a lifelong nerd who will always opt for reruns of any Star Trek series. I want to add that I'm a big fan of Star Wars too (that is a big debate in the nerdy sci fi circles in which I dabble).
KING FM: Beatles or Rolling Stones? (Or Bach or Beethoven?)
Brenda:  The Who. That was my favorite rock group in my youth. The Beatles are okay, but I never loved The Rolling Stones. I fell in love with music in kindergarten, and I listen to and appreciate most genres of music. It's very difficult for me to pinpoint a favorite classical composer. As a clarinetist I never tired of playing Mozart, Brahms, and new music (the whole spectrum), and I love listening to all of it!
KING FM: What music might people be surprised to learn you listen to — when you're not at KING FM, that is?
Brenda: I discovered the band Lord Huron a few years ago and was fortunate to see them live at The Moore a couple of years ago. 
KING FM: What classical composers, living or dead, haven't gotten their fair dose of attention — which composers aren't "household names" but should be?
Brenda: There are so many: Florence Price, Clara Schumann, Fanny Mendelssohn, the Chevalier de Saint-George and many other women and People of Color. There are also composers whose lives and/or careers were ended during the Holocaust—Erwin Schulhoff, Victor Ullmann, Alexander Zemlinsky and others. We have a wonderful opportunity to bring this music to the air and make them household names. I love that part of my job!
KING FM: If your classical music collection was entirely vinyl records, which of those records would be nearly worn-out from being played dozens of times? In other words, what music do you come back to, over and over again?
Brenda: I had the opportunity play clarinet in performances of Mahler's First and Fourth Symphonies in college. You never forget the experience of hearing a piece from inside the orchestra. I was so sad when we came to the final performance of both of these pieces, and I never get tired of hearing them.
KING FM: What pieces of music do you turn to when you need comfort, solace, or relaxation?
Brenda: Morten Lauridsen's Lux Aeterna is my go-to piece. I couldn't possibly estimate how many times I've listened to it over the years since he wrote it. I'm thrilled and honored to lead the station that Morten Lauridsen listens to each day. 
KING FM: Let's say you're hosting a musical dinner party or cocktail party, and you can invite three composers or performers, living or dead. Whom do you invite?
Brenda: Wolfgang, Leopold (the father), and Nannerl (the sister, whose given name was Maria Anna) Mozart to understand more about the family dynamic. I read the Mozart family correspondence when I was in graduate school in musicology and that was one interesting family. They all had a wicked sense of humor. 
---