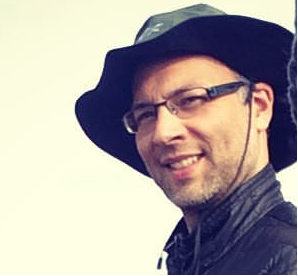 I've been at KING FM since 1999, and I've been the Music Director for about half that time. I came here directly after graduating from the Edward R. Murrow College of Communication at WSU, where I also worked for Northwest Public Radio. I chose to move to Seattle after graduating hoping to find a good job in radio once I arrived. I applied to KING FM first for no position in particular and, to my great surprise, was quickly hired as the Assistant Music Director, a position that had just opened up, to work with then Music Director Tom Olsen. After Tom retired, I moved into that position.
We keep a library here (physical and digital) of about 21,000 albums. And we keep getting more all the time, usually five to twenty per week. Most of the labels send them digitally these days, but I do still get a small handful of CDs each week in the mail.
 Outside of work, you'll most likely find me at plays (eventually, fingers crossed), training at my Aikido dojo, or hiking. When I can get away from work for longer periods, I love to do long-distance hikes in the U.K.
---
KING FM: Let's say you have a free day to spend somewhere beautiful. Are you heading to the beach or the mountains? In the Pacific Northwest, of course, we have easy access to both.
Aaron: Easy one.  Mountains.  I have a t-shirt with "Take Me to the Mountains" printed on it.  I never really understood beaches.
KING FM: Favorite type of food?
Aaron: I love Indian food.  Over the last year of being home so much I had a chance to cook more of it than I ever had before, thanks in part to an excellent cookbook my mom gave me.
KING FM: It's game night! Are you hoping for a board/tabletop game, a video game, or a sporting event?
Aaron: My family is big on games – board games, card games.  So, whenever we get together there's a lot of that.  But if I'm on my own, it's video games.  Particularly the strategy and simulation genres.
KING FM: Beatles or Rolling Stones? (Or Bach or Beethoven?)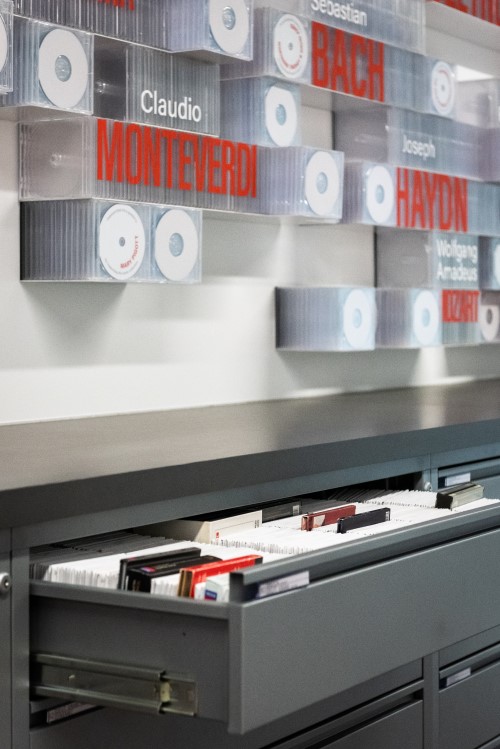 Aaron: I never really got into the Beatles or the Rolling Stones (yet?).  To a large degree, my musical tastes reflect what my parents listened to when I was growing up.  And that was more along the lines of Elton John, Billy Joel, Whitney Houston and ABBA.  Lots of good car trip memories with those tunes playing.  But that was often mixed in with classical music too, which was often Copland.  His ballets are great travel accompaniments.
Bach AND Beethoven.  Why make me choose between these giants?  Though I'll admit the first place I visited on my first trip to Germany was the Bachhaus in Eisenach.  So, maybe I really do have a slight preference.
KING FM: What music might people be surprised to learn you listen to — when you're not at KING FM, that is?
Aaron: I have a broad taste in music.  Besides classical, I like pop, rock, folk, tango, jazz, medieval troubadour songs, you name it.  I do tend to go for British bands a lot, though.  I noticed recently that they seem to have a large and growing presence on my iTunes library.  One new non-British band I've really been enjoying lately that would probably surprise people is a group out of Michigan called Greta Van Fleet.
KING FM: What classical composers, living or dead, haven't gotten their fair dose of attention — which composers aren't "household names" but should be?
Aaron: I have a particular penchant for French Baroque music.  There are many names that I, personally, feel should be better known.  Dufault, Lully, Rebel, Boismortier, Mondonville.  Great stuff.
KING FM: If your classical music collection was entirely vinyl records, which of those records would be nearly worn-out from being played dozens of times? In other words, what music do you come back to, over and over again?
Aaron: Interesting question.  I spend so much time with my job thinking about what our audience wants to listen to that I tend to forget about the things that I want to listen to.  But, when I have those moments at home to really savor the music, I tend to go for some of the newer names.  Henryk Górecki, John Adams, Philip Glass, Meredith Monk, Steve Reich, Michael Torke.  That sort of thing.
KING FM: What pieces of music do you turn to when you need comfort, solace, or relaxation?
Aaron: For comfort and solace, probably more of the choral repertoire.  Especially Arvo Pärt.  I know a lot of people find classical music relaxing but, for the most part, when I listen to classical music I get so caught up in the emotional and intellectual aspects of it that I find it difficult to relax.  However, there is one musician that always gets me to relax right away and that's the Zen master of indie folk Gregory Alan Isakov.  Whenever I put his music on my worries and anxieties just melt away.
KING FM: Let's say you're hosting a musical dinner party or cocktail party, and you can invite three composers or performers, living or dead. Whom do you invite?
Aaron: I'm not so sure I'd want to meet ANY of them.  Don't meet your heroes, as they say.  But, I imagine Prokofiev, Handel and Piazzolla wouldn't disappoint.
---
Keep an eye on what Aaron is playing on-air or find the name of that piece you heard and loved by following our KING FM playlist HERE.