Make a one-time gift Make a recurring monthly gift
Whether you're a classical music novice, expert, or somewhere in-between, there are no barriers to entry at KING FM. You're not judged by how much you know: you just have to know you love it. The music on Classical KING FM is free and accessible to all, 24 hours a day, 365 days a year, but great music has real costs.
Joining as a member and contributing annually is one way to ensure KING FM stays available to everyone, always. About 80% of what it takes to operate the station comes from listeners like you and the more members KING FM has, the stronger it becomes. As a member who gives annually, you help provide an essential source of revenue we rely on to keep the music going. Many donors also consider joining as a monthly sustaining member, giving them the opportunity to give monthly with no renewals, reminders, or mail notices. Click here to learn more about the benefits of becoming a monthly sustaining member.
In addition to making a difference in your community, there are a range of benefits that KING FM members can enjoy.
Benefits:
You receive an automatic subscription to our monthly newsletter.
Members are entered into all on-air drawings and giveaways.
Members to the station are invited to select free ticket events and station events.
Getting Started: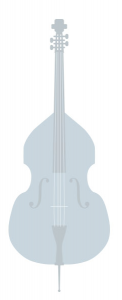 First choose a gift amount that works best you.
You can make your gift online or by calling 206-691-2981.
You will receive a tax receipt at the beginning of each year with the total amount of the past year's contribution.
To give via check, send to 363 Mercer Street, Suite #200, Seattle, WA 98109
Classical 98.1 (KING-FM) is a non-profit 501 (c)(3) organization; EIN: 27-3067797
Please send donations made by mail to:
Classical KING FM 98.1
363 Mercer Street, Suite #200
Seattle, WA 98109
If you have questions about your membership, please contact members@king.org or call 206-691-2981.
Make a one-time gift Make a recurring monthly gift
---
Who We Serve Each Week
Source: Scarborough R1 2019: Feb 18-Feb 19, Adults 18+