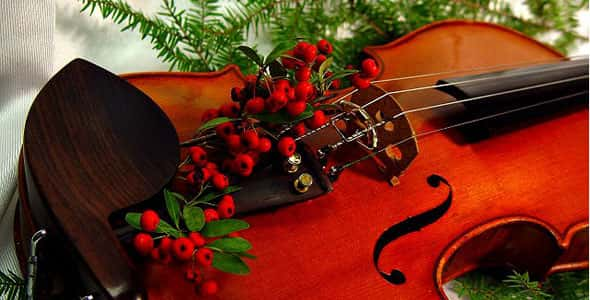 By Melinda Bargreen
The holiday season is already upon us, on the air and in the concert halls. And throughout our region, the sounds of Christmas – ancient, nostalgic, ethnic, modern, and thoroughly international – will resound only weeks from now, in venues ranging from small community halls and churches to Benaroya Hall.
Watching the faces of listeners emerging from a seraphic Northwest Boychoir performance, or an uproariously rousing Seattle Men's Chorus show, is a lesson in that well-worn dictum: "There's something for everyone." From highly professional to enthusiastically amateur, and all points in between, our region offers something for every taste and every budget.
This also is a wonderful time to remember your favorite musical organizations in holiday gifting. All the hard and expensive work that goes into the operations of a great classical radio station with a worldwide impact, as well as the devoted efforts of the local choruses and orchestras that inspire us anew every season, need the financial support of appreciative listeners. Now is no time to be a "music Scrooge"!
And while the holidays are a time to celebrate tradition, you also can count on Seattle's music community for something entirely new. The entire holiday concert lineup is far too large to list here in full, but here are some highlights that are particularly worth your notice. (For more from the region's cornucopia of seasonal choral concerts, consult www.seattlesings.org.)
Seattle Men's Chorus "Silver and Soul": For the first time since 1979, this enormously popular chorus has a new director: Paul Caldwell, who will preside over a three-week span of holiday concerts. On tap for "Seattle's biggest holiday extravaganza" is everything from carols and gospel to karaoke and a "disco Santa." Benaroya Hall (Dec. 4-22, including a performance in Everett and one in Tacoma).
Seattle Symphony Holiday Pops: It's the second year for this well-received Holiday Pops program, with the Symphony and the University of Washington Chorale led by conductor Stuart Chafetz (plus singer/comedienne Nicole Parker). They'll provide holiday classics, humor, and good cheer. Benaroya Hall; Dec. 9-11.
Seattle Symphony Presents Handel's "Messiah": British conductor Stephen Layton (founding director of the chorus Polyphony; conductor of the City of London Sinfonia, Music Director of Holst Singers) conducts the orchestra and soloists (Eleanor Dennis, Helen Charlston, Gwilym Bowen, and Robert Davies) in the holiday classic. Benaroya Hall, 8 p.m. Dec. 16 and 17; also 1 p.m. matinee Dec. 17; 2 p.m. matinee Dec. 18.
Northwest Boychoir, "Festival of Lessons and Carols": The capstone of several NW Boychoir performances of this traditional English holiday observance, this performance of readings and carols features the Boychoir with Vocalpoint! Seattle, with a total of 90 voices all under the direction of Joseph Crnko. Benaroya Hall, 7:30 p.m. Dec. 23.
Northwest Girlchoir: This concert of combined choirs, "December Moon, December Stars," presents winter-themed classics and a new work, "Ave Maris Stella," by Jessica French. Sara Boos is the group's artistic director. 7 p.m. December 3, Seattle First Free Methodist Church.
Seattle Pro Musica: This year's "Star of Wonder" program presents selections from a thousand years of choral music, from medieval chant to music of Ēriks Ešenvalds, Morten Lauridsen, Eric Whitacre, Judith Weir, John Rutter, and Gabriel Jackson. Karen P. Thomas conducts; 3 and 7:30 p.m. Dec. 10 in Seattle First Baptist Church, and 3 and 7:30 p.m. Dec. 17 in Bastyr University Chapel in Kenmore.
Choral Arts Northwest: Last year, they presented their holiday program at the White House before the President and First Lady. Robert Bode's virtuoso chorus, which recently added the "Northwest" back to the former "Choral Arts" title, will sing two performances of their favorite holiday observance – a seamless, contemplative program with guitarist Bob McCaffery-Lent. 8 p.m. Dec. 10, St. Joseph Parish on Capitol Hill; 3 p.m. Dec. 11, Plymouth Church downtown.
Medieval Women's Choir: And now for something completely different: Music from the Middle Ages in celebration of the winter feasts of St. Nicholas, St. Thomas Becket, the Immaculate Conception, the Nativity, and Three Kings (the 12th day of Christmas). Eric Mentzel conducts; 8 p.m. Dec. 3, St. James Cathedral.
Seattle Choral Company: The ensemble Ancora joins the SCC for "Wintertide," a winter-themed program featuring the premiere of a new Donald Skirvin work and Ola Gjeilo's popular "Sunrise Mass," with Freddie Coleman conducting. The program includes an audience sing-along to the Flentrop organ. 8 p.m. Dec. 9 and 10, St. Mark's Cathedral.
Northwest Chamber Chorus: Peace-themed works included in this holiday program include music of Joan Szymko, Herbert Howells, Alberto Grau, and Morten Lauridsen. Mark Kloepper, the chorus' music director, conducts. 3 p.m. Dec. 4, Phinney Ridge Lutheran Church, Seattle.
Opus 7: It's the 25th season for this resident ensemble at St. James Cathedral, where Loren Pontén will lead the chorus in holiday-themed works spanning Howells, Britten, Rautavaara — and three composers with Seattle backgrounds: John Muehleisen, Bern Herbolsheimer, and Robert Scandrett. 8 p.m. Dec. 17, at St. James Cathedral.
Pacific MusicWorks:  Music from new and old Spain, retelling the Christmas story through plucked instruments and a quartet of voices. The program includes the US premieres of works by Guatemalan composer Rafael Castellanos (ca. 1721-1791) and Spanish composer Fabián Garcia Pacheco (1725-1808). Dec. 9, 7:30 p.m. in Edmonds United Methodist Church (828 Caspers St, Edmonds); Dec. 10, 7:30 p.m. in Emmanuel Episcopal Church of Mercer Island; and Dec. 11, 2 p.m. in Nordstrom Recital Hall at Benaroya Hall.
Northwest Baroque Masterworks: J.S. Bach's Christmas "Magnificat," with Alexander Weimann leading the new Northwest Baroque Masterworks ensemble (a collaboration of the Early Music Guild and its counterparts in Vancouver and Victoria, B.C.) of five internationally renowned soloists and baroque orchestra, in the original version of J.S. Bach's Magnificat in E flat major (written for Christmas Vespers in 1723). 7:30 p.m. Dec. 14, Town Hall Seattle (1119 8th Ave); Dec. 16, 7:30 p.m., Bastyr University in Kenmore.
Seattle Chamber Singers: Together with this organization's Orchestra Seattle, they'll present two performances of their holiday signature piece – Handel's "Messiah" – with Clayton Smith conducting. Soloists are Amanda Opuszynski, Margaret Gawrysiak, Brad Benoit, and José Rubio. 7:30 p.m. Dec. 17, Seattle First Free Methodist Church; 3 p.m. Dec. 18, Everett First Presbyterian Church.