October 20 -31, 2017 | 11 Days | From $4,374

This trip is currently full. To join our waitlist please contact Lauren Rutledge at laurenr@king.org
Join KING FM's Christophe Chagnard and Lisa Bergman on an exclusive KING FM cruise down the Blue Danube. Aboard a luxury small river ship, we will explore the romantic imperial capitals including Prague, Salzburg, Bratislava, Vienna and Budapest! Discover charming markets, grand opera houses and world class museums. Walk in the footsteps of your favorite composers and see where they lived, loved and worked. Celebrate music with exclusive, private performances at Vienna's Mozarthaus and the Liszt Academy in Budapest, and concerts in world renowned symphony halls. On-board the ship, you'll experience classical performances by special musical guests Aloysia Friedmann and Jon "Jackie" Kimura Parker, musical talks, and old-world European hospitality and dining. You'll be surrounded by music, history, and the charm of Central Europe on this exclusive, classical music adventure!  
Tour Highlights:
Explore Central Europe  with insights from your KING FM hosts, Christophe Chagnard and Lisa Bergman
Travel with like-minded classical music lovers
3-nights pre cruise Prague excursion in four star hotel accommodations
7-nights first class cruise accommodations and itinerary exclusively for KING FM!
All rooms face outside overlooking the beautiful Danube
Hand-crafted sightseeing highlighting the lives of great composers
Classical concerts in Prague, Budapest, Vienna and Salzburg
Backstage tours of some of the greatest concert halls of Europe
Pre-concert lectures
On-board performances by Aloysia Friedmann and Jon "Jackie" Kimura Parker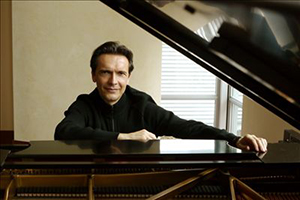 Classical KING FM Host, Christophe Chagnard
Christophe Chagnard is the Arts Outreach Director at Classical KING FM 98.1. He is a French conductor, composer and guitarist, and is one of the most sought-after musicians in the Pacific Northwest. He is an all-around musician acclaimed for his finely etched performances and charismatic approach to music. Chagnard is the Music Director of the Lake Union Civic Orchestra (LUCO) which he has led since 2000. As co-founder and Music Director of the Grammy nominated Northwest Sinfonietta from 1991 to 2015, Chagnard has built what the Seattle Post-Intelligencer calls "the finest chamber orchestra in the Northwest". His most recent composition "Terra Nostra", a multimedia symphonic work about climate change received rave reviews in 2015 and resulting into a new commission from Music of Remembrance on the subject of the Japanese internment camps in the Northwest during World War II.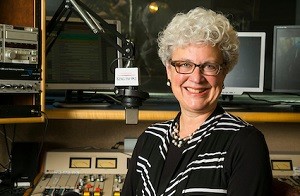 Classical KING FM Host, Lisa Bergman
A passionate promoter of classical music, Lisa Bergman is the national Gracie Award-winning host of Classical KING FM's Explore Music and Midday Show. A concert pianist specializing in chamber music she is a graduate of the Juilliard School, Stony Brook University and the University of Washington. A former member of the University of Washington Music Faculty, her discography includes six CDs (chamber music and solo piano).  As an American Artistic Ambassador she represented the U.S. on a concert tour of the Pacific Rim and is founder of the Mostly Nordic Chamber Music Series; Executive Director of Northwest Opera in Schools, Etcetera and Adult Piano Retreat Director at the Icicle Creek Center for the Arts.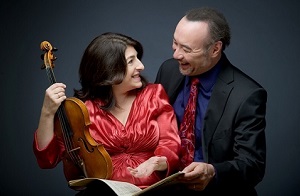 Guest Musicians, Jon Kimura Parker and Aloysia Friedmann
Aloysia Friedmann, a graduate from University of Washington and The Juilliard School, is a violinist and violist whose broad-ranging career has included tours in Japan, Europe, South America and the United States, performances with New York's most prestigious musical ensembles, and a special onstage role on Broadway. Jon "Jackie" Kimura Parker's brilliant and versatile career as a pianist has taken him from Carnegie Hall and Berlin's Philharmonie to the Beijing Concert Hall and the Sydney Opera House. Known for his passionate artistry and engaging stage presence, he won the prestigious Gold Medal at the 1984 Leeds International Piano Competition. Aloysia is the founder and Music Director of the Orcas Island Chamber Music Festival, where her husband Jackie is Artistic Advisor.
Pricing: Tour cost starting at $4,374 per person with special savings.
Deposit: $750 per person or $950 if opting for group flight.
| Cabin | Per Person Before Discount | Discount if Deposit Made by April 1, 2017 | Discount if Final Deposit Paid by Check | Per Person After Discount |
| --- | --- | --- | --- | --- |
| C-2 Outside Window | $4,874 | -$400 | -$100 | $4,374 |
| C-1 Outside Window | $5,174 | -$400 | -$100 | $4,674 |
| B-2 French Balcony | $5,874 | -$500 | -$100 | $5,274 |
| B-1 French Balcony | $6,074 | -$500 | -$100 | $5,474 |
| A-2 French Balcony | $6,474 | -$600 | -$100 | $5,774 |
| A-1 French Balcony | $6,674 | -$600 | -$100 | $5,974 |
| Suites | $7,874 | -$1000 | -$100 | $6,774 |
Optional economy class, group flight offered for $799. Prices include taxes, fees, and airport transfers while in Europe.
Additional Details:
Earthbound Expeditions/KING FM – Cruise the Blue Danube
POB 11305
Bainbridge Island, WA 98110 USA
Questions?  Contact Lauren Rutledge at KING FM at 206-691-2993 or laurenr@king.org or the tour operator, Earthbound Expeditions, at 800-723-8454 or info@earthboundexpeditions.com.
---
Cruise the Blue Danube is an exclusive presentation by Classical KING-FM and is organized by Earthbound Expeditions Inc. in Bainbridge Island, WA.