Please note: as of June 1, 2020, Explore Music is currently on hiatus, but archived episodes are still available on SoundCloud.
---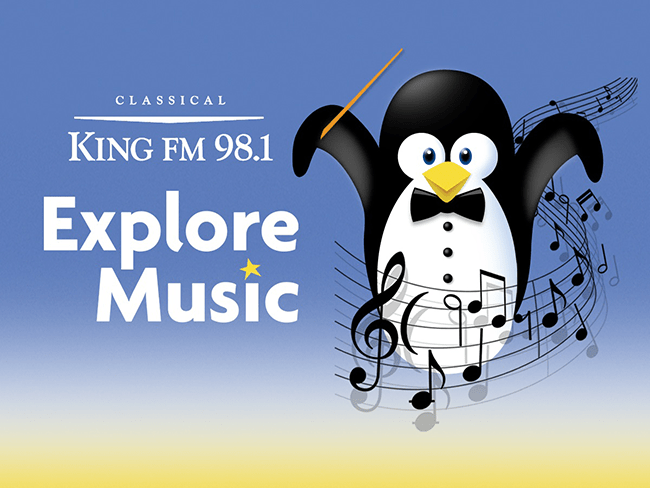 Tune in every night at 6 for a two-minute listening adventure packed with fun facts and stories about great classical music!
Support for KING FM's Explore Music is made possible by the generosity of Diana Carey, Suzanne Poppema and John Cramer, Cookie and Ken Neil, Jim Roark, Sheila and Craig Sternberg, Patricia Tall-Takacs and Gary Takacs, and Jean Viereck.