When you support KING FM during this fund drive you'll not only be ensuring that the classical music you love is always available on the radio but will be happy to send you one of these great thank you gifts.
From October 3rd – 10th KING FM is on the air raising essential funds to keep the music you love playing and bring all the programs you love to life!
The easiest way to give is online. Just click here and you're on your way. All the thank you gifts are available there, and all you need is your credit card. Or if you wish to have our friendly volunteers walk you through the process, give us a call at 1-888-598-9810.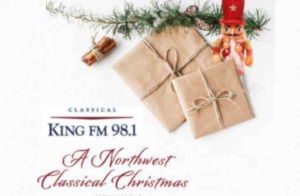 A NW Classical Christmas Vol. 3 $12/mo
---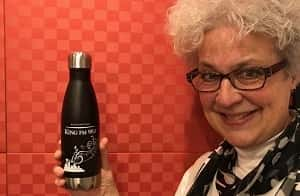 KING FM Insulated Bottle $12/mo
---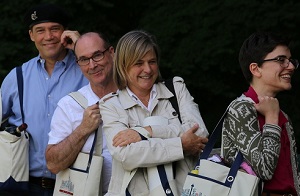 KING FM Branded Items $15/mo
---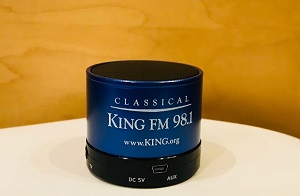 KING FM Bluetooth Speaker $20/mo
---
Donate online or call 1-888-598-9810 to make your gift now!