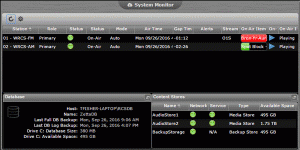 KING FM believes that classical music should be accessible to all.  This Giving Tuesday, you can support this value by helping us purchase crucial infrastructure that protects and expands our ability to deliver the music you love.  As radio stations around the world continue to fall victim to cyberattacks and hacking, KING FM must do everything possible to secure its network and data.  A recent attack at another US station took down their online streams, and one month later the station was still struggling to recover, with staffers sharing one computer and one printer.  Your support this Giving Tuesday will allow us to purchase software that protects our music from these serious and ongoing threats.  The specific infrastructure we are asking you to support is RCS Zetta, a digital automation system for the 21st century.  KING FM plans to upgrade this system in 2018, but we can't do it without you!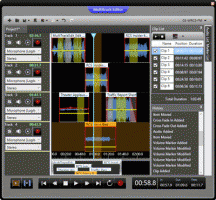 You might be asking "What the heck is an automation system, anyway?"  Automation systems store every piece of audio you hear on the radio (except for the voices of live announcers, of course!), send and parse the broadcast to a terrestrial transmitter and online streams along with metadata (the artist and title information that might show up on your car radio display), and run a facility automatically even when no one is in the studio.  Zetta can do all of that, but it also includes comprehensive security features and would allow KING FM to upload our entire library (every piece of music, every voice track, every testimonial, etc.) securely to the cloud for instant retrieval, ensuring that our broadcast stays on-air and available to all, even in the event of cyberattack or natural disaster.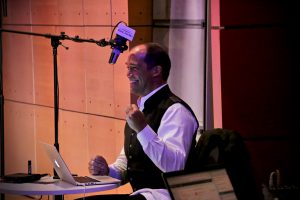 Beyond security benefits, RCS Zetta would dramatically increase the ability of KING FM to offer dynamic programming that connects listeners to the most exciting musical events in the Northwest and beyond.  At the core of KING FM is the mission to grow, diversify, and enrich the love of classical music, and Zetta would allow us to do just that.  In the 2017/2018 season, KING FM has 90 scheduled live broadcast events that showcase the best classical music in our community.  Each of these events requires an audio engineer, expensive technical equipment, and a lot of time spent configuring equipment and testing the audio prior to each broadcast to ensure the highest quality broadcast possible.  Zetta would allow us to expand our live broadcast offerings immensely with its Zetta2Go platform, which allows any announcer with access to a microphone and a web browser to convert any corner of the planet into a KING FM Master Control studio.  Imagine Brad Eaton hosting the Morning Show live from Pike Place Market or the Woodland Park Zoo!  Beyond that, this new platform would allow KING FM hosts to broadcast from outside our region, perhaps from the Icicle Creek Music Center in Leavenworth, Tanglewood, or even from across the world during KING FM Travel Club adventures.  All of this is possible, but only with your help.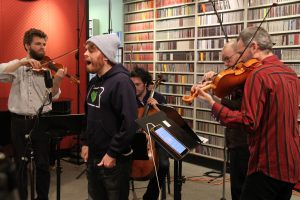 Furthermore, Zetta is futureproof, so your investment in this critical part of KING FM will be meaningful for years to come.  With Zetta, the number of future online channels we can provide is limitless.  The amount of data in addition to the music that Zetta can deliver is also limitless.  Ever wonder about Yo-Yo Ma's tour schedule or crave more information about the performer you just heard on KING FM?  We'll be able to send all of that right to your device with Zetta.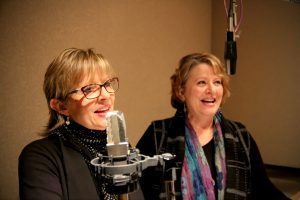 KING FM also has plans to expand our classical offerings with more digital products such as podcasts and on-demand interviews.  RCS Zetta is flexible enough to convert any room with a microphone into a production studio, so producing podcasts and interviews will be easier than ever!
So, this Giving Tuesday, help KING FM protect the music and build a future for the next generation of classical radio!  Please take a moment to donate online or call 888-598-9810.  Thank you!