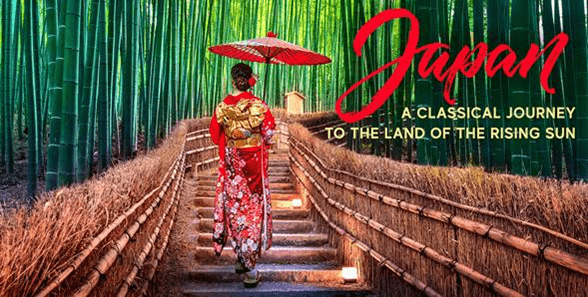 April 12 – 22, 2019 | 10 days | From $5,995
---
"As a professional conductor, I have had the privilege of leading orchestras abroad and one of those destinations was Japan. There, I discovered a great dedication to Western symphonic music and a very passionate following. I was most impressed by the Japanese musicians' great skills, discipline, and deep commitment to this musical art form. Tokyo alone is home of five excellent orchestras including the famous NHK Symphony, which we will attend in a performance of music by R. Strauss, Berlioz and Janacek. We will enjoy two other classical concerts featuring top Japanese orchestras*. Our tour would not be complete without traditional Japanese music which will reveal the finest keepers of century- old folk traditions. Dave Beck and I very much look forward to exploring with you the musical, artistic and architectural beauty of this fascinating country."

Christophe Chagnard, Artistic Advisor to KING FM's Travel Club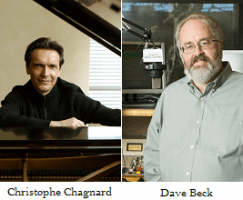 * 2019-2020 season begins on April 1st in Japan and will be released shortly but we know our travelers need to make their travel arrangements well in advance. We are working with the finest Japanese orchestras to curate a musical program for our group to KING FM's highest standards and will update our itinerary as soon as we have secured these performances.
---
For the first time since its creation, KING FM's Travel Cub invites you to partake in a fascinating journey to the Land of the Rising Sun: Japan! Our first-rate guides will lead us through the splendors of Tokyo, Kyoto and Osaka. In addition to visits to temples, gardens, palaces, shrines and modern landmarks, you will also delight in the finest Japanese cuisine with its subtle aromas and fascinating flavors and of course, enjoy classical and traditional concerts along the way.
Trip Highlights
With KING FM host Dave Beck and KING FM Travel Club Artistic Advisor Christophe Chagnard
Tickets to the NHK Symphony Orchestra
Two additional classical concerts (TBA) and a concert of traditional Japanese music
Pre-concert talks with your hosts
Four star hotels throughout
Guided visits to temples, gardens, markets and museums
Travel with like-minded KING FM listeners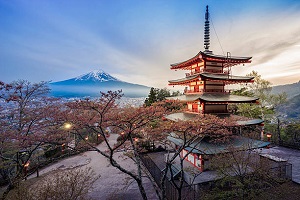 ---
Additional Details:
To view the full itinerary and pricing options, click here.
Click here to sign up online [click on: "Make a Reservation"], or mail this completed registration form and your deposit to:
Earthbound Expeditions/KING FM – Japan Trip
POB 11305
Bainbridge Island, WA 98110 USA
Questions?  Contact Maria Drury at KING FM at 206-691-2993 or mariad@king.org or the tour operator, Earthbound Expeditions, at 800-723-8454 or info@earthboundexpeditions.com.