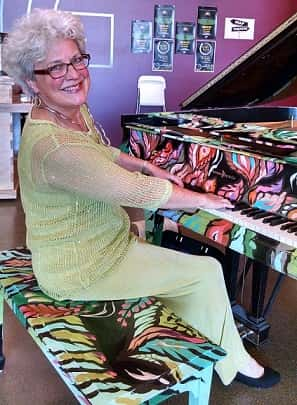 KING FM host Lisa Bergman was the emcee for the Pianos kickoff on July 13 at 12th Avenue Arts. The lobby was filled to the brim with colorful pianos, each one decorated by a different Seattle artist.
"It was absolutely fabulous!  A great crowd and there were about 7 of the artist-decorated pianos in the lobby.  I not only spoke but was a featured performer as well—and I made a point of performing on each of the pianos—like a kid in a candy store!"
Click here for more information on Pianos in the Parks, and be sure to read our list of the Top 10 Reasons to Play the Piano!