Double your impact with an employer matching gift. If you currently work for or are retired from a community-minded company that hosts a matching gift program, your contribution to KING FM could be twice as valuable.
Find out if your employer matches gifts to KING FM by searching below to find your company's matching gift instructions
---
Joining as a member to the station is one way to ensure KING FM stays free and accessible to all. Because about 80% of what it takes to operate the station comes from listeners like you, the option to double that impact makes an even greater impact on KING FM.
Getting Started:
Step 1 – Make a contribution to KING FM in this calendar year.
Step 2 – Using the Search Bar above, make sure your company has a matching gift program.
Step 3 – Let your employer's HR department know you would like to match your gift to KING FM.
Some companies double or even triple the amount of your gift – at no cost to you! Ask your human resource office for a Matching Gift form. Fill it out and mail the form to: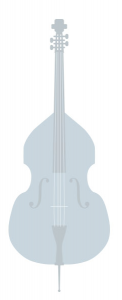 Mailing Address:
Classical KING FM 98.1
363 Mercer Street, Suite 200
Seattle, WA 98109
Tax ID # (EIN): 27-3067797
If you have questions about matching your gift to KING FM please contact Tara Taylor, Development and Communications Coordinator, at (206) 691-2988 or tarat@king.org.
Top Matching Gift Companies in our community:
Microsoft
Boeing
Google
Starbucks
Expedia
Payroll Deduction Programs
Looking for another way to support the music you love? Several companies in our area offer payroll deduction programs. Making a gift through payroll deduction is easy, and a modest amount per pay period can add up to a significant contribution. Check with your employer's HR department for more information.
Companies and organizations with Payroll Deduction programs for employees include:
Google
Getty Images
Russell Investments
King County
University of Washington
Washington State
Alaska Airlines
Hewlett Packard
… and more!
Please reach out to your HR department to see if you can make a contribution through payroll deduction, and please contact members@king.org if you'd like your company added to this list.