Stream your favorite KING FM channels from your phone! Download the official KING FM app or stream us using iHeartRadio or TuneIn.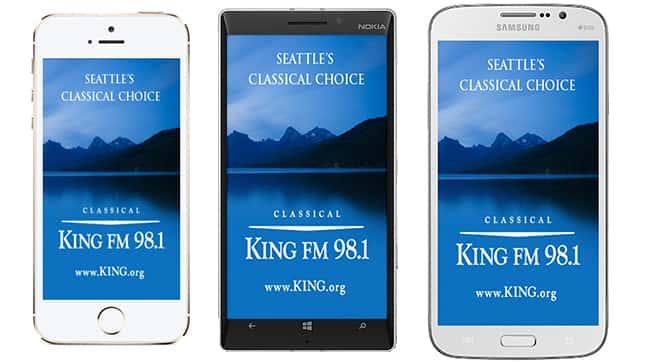 Click on your operating system below to see your mobile listening options:

---
---
What's your preference? Family friendly classical music? Relaxing music? Intellectually stimulating music? Modern classical? Classical music in the Northwest? Click one of these links for content curated for you.
---