May 7-17, 2018 | 11 days | From $4,399
This trip is currently full. To join our waitlist please contact David Gary at davidg@king.org.
Dear Music Lovers,
I would like to cordially invite you, along with my colleague Sean MacLean, to join us and fellow KING FM listeners and classical music enthusiasts for this exclusive musical adventure to Paris and along the Seine River. We have chartered the MS Amadeus Diamond exclusively for this Classical KING FM trip and I have personally selected some of the most outstanding French musicians for the musical performances that we will enjoy along the way.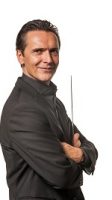 We'll begin in Paris with a performance by the Orchestre de Paris at the newly built Philharmonie de Paris and a visit of the Opera Garnier. Our featured artists will then accompany us for four intimate performances in Normandy. Needless to say, music won't be the only highlight on this trip. Our journey will also take us in the footsteps of the greatest impressionists, Monet, Van Gogh, Pissarro: we will first see their paintings in the Musée d'Orsay and then travel to the places that have inspired them: Giverny, Honfleur, Auvers-sur-Oise and the Normandy beaches. Be prepared for fabulous food and wine, as well as fascinating history, blooming gardens in the Springtime and the one and only city of light, Paris. There's nothing like discovering a country through the eyes of a native and I hope to have the privilege to share my passion for my birthplace with you!
A bientôt,


Christophe Chagnard
---
Tour Highlights
Two pre-cruise nights in Paris in a centrally located hotel
Tour of Paris Opera Garnier
Visits to Normandy's top historic sites including Rouen's cathedral and Omaha Beach
A concert with the Orchestre de Paris and pianist Maria João Pires at Paris' newest concert hall, the Philharmonie de Paris
Entrance to the Musée d'Orsay to view the Impressionists
An historic walking tour through Paris
Visits to the gardens of Château Villarceaux and Monet's Giverny
Four chamber music concerts in Normandy featuring world-class French performers
Additional Details:
Earthbound Expeditions/KING FM – Paris and Normandy Cruise
POB 11305
Bainbridge Island, WA 98110 USA
Questions?  Contact David Gary at KING FM at 206-691-2961 or davidg@king.org or the tour operator, Earthbound Expeditions, at 800-723-8454 or info@earthboundexpeditions.com.
---
Your Hosts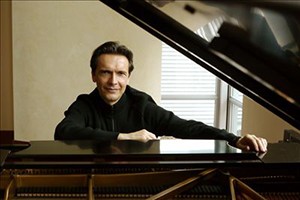 Composer and Conductor 
Christophe Chagnard
Director of Outreach, KING FM, Christophe is a French conductor, composer and guitarist, and one of the most sought after musicians in the Pacific Northwest. He is acclaimed for his finely etched performances and charismatic approach to music. Chagnard is the Music Director of the Lake Union Civic Orchestra which he has led since 2000. As co-founder and Music Director of the Grammy nominated Northwest Sinfonietta from 1991 to 2015, Chagnard has built what the Seattle Post-Intelligencer calls "the finest chamber orchestra in the Northwest". His most recent composition "Terra Nostra", is a multimedia symphonic work about climate change.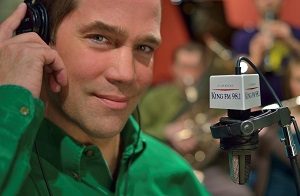 KING FM On-Air Host 
Sean MacLean
Sean is a pianist and composer, whose international award winning works have been performed by choirs and orchestras on both sides of the Atlantic, including London's BBC Symphony. He got his masters from the Yale School of Music, where he studied with Pulitzer Prize winners Lukas Foss and Jacob Druckman. In his free time, Sean plays guitar, flugelhorn, and Remora™, an electroacoustic harp-guitar of his own invention. Sean lived in Paris for five years, which is why he speaks French like a native. He has hosted two previous Earthbound Expeditions and looks forward to traveling with KING FM listeners on this enchanting classical journey to France.
Musicians
---
Thank you for supporting KING FM by travelling with us!
Pricing: Tour cost starting at $4,399 per person with special savings.
Deposit: $750 per person or $950 if opting for group flight.


Double Cabin Category
Per Person Before Discount
Deposit by Jan.15, 2018 & each save
Pay Final Balance by Check & Save
Price After Discount Each
C (Haydn Deck)
$4,999
-$500
-$100
$4,399
B (Strauss Deck)
$5,699
-$600
-$100
$4,999
A (Mozart Deck)
$6,399
-$600
-$100
$5,699
Suites French Balcony
$7,099
-$900
-$100
$6,099
Optional economy class, group flight offered for $999. Prices include taxes, fees, and airport transfers while in Europe.
KING FM Travel Club alumni receive an additional $100 discount.
Paris and Normandy Cruise is an exclusive presentation by Classical KING-FM and is organized by Earthbound Expeditions Inc. in Bainbridge Island, WA.