KING-FM is worthy of a strong community of philanthropic leaders who help shape the future of classical music in our community in a more meaningful way.
The Performance Circle is KING-FM's leadership giving circle and celebrates everyone who gives $1,000 or more in a year. Performance Circle members make a deeper investment in making classical music available to all in our region and in building audiences for over 160 performing ensembles each year.
Make a one-time leadership gift Make a monthly leadership gift
---
Who We Serve Each Week
Source: Scarborough R1 2019: Feb 18-Feb 19, Adults 18+
---
Benefits
Performance Circle members enjoy exclusive benefits, including:
Opportunities to attend special events and go behind-the-scenes
Tour the station and meet our hosts and leadership team
Be recognized on-air
Advance registration for KING-FM Travel Club tours
Click here for a complete list of benefits
---
Get Started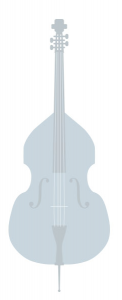 We are grateful to the members of Classical KING FM's Performance Circle who have demonstrated their commitment to classical music programming with their annual support.
To learn more about matching your passion for classical music to your philanthropy, please email Blandine Van de Velde, Development Director, at blandinev@king.org or call 206-691-2975.
KING FM is grateful to the foundations and public funders that support its mission.