KING FM is worthy of a strong community of philanthropic leaders who help shape the future of classical music in our community in a more meaningful way.
Members who join at the Performance Circle levels are donors able to make a deeper investment in making classical music available for all. With a gift of $1,000 or more, this leadership giving circle provides essential support to keep the station going and the music you love on the air. As a Performance Circle member, you will contribute to everything from helping fund larger station initiatives to building audiences for over 160 performing ensembles each year, and so much more for KING FM and the Puget Sound music community.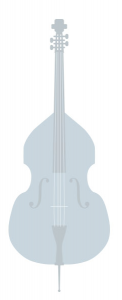 We are grateful to the members of Classical KING FM's Performance Circle who have demonstrated their commitment to classical music programming with their annual and monthly sustaining support.
To learn more about matching your passion for classical music to your philanthropy, please email performancecircle@king.org or call 206-691-2961.
KING FM is grateful to the foundations and public funders that support its mission.
Make a one-time leadership gift Make a monthly leadership gift
Benefits:
Joining or increasing your membership to a Performance Circle membership allows you access to enjoy exclusive benefits. Each giving level includes all the benefits from the preceding level. Fulfillment of some benefits may be postponed or replaced with online experiences due to COVID-19 and access restrictions to our building and gatherings.
 Ensemble Gifts ($1,000+)
Invitations to NW Focus LIVE broadcast experiences and station tour opportunities
Your choice of one KING FM thank-you gift
Quarterly updates from KING FM CEO
Advance registration for KING FM Travel Club listener tours
Recognition in annual report and on KING FM website
 Principal Chair Gifts ($2,500+)
Tote bag signed by KING FM announcers
First notice of KING FM Travel Club listener tours
Invitation to a private reception prior to NW Focus LIVE Broadcast events
 Concertmaster Gifts ($5,000+)
Opportunity to select one piece from KING FM playlist to play on-air with your name mentioned or that of someone you wish to honor.
Lunch with Classical KING FM's CEO
Virtuoso Gifts ($10,000+)
Spend one hour with a KING FM Announcer during a live broadcast.
Three on-air mentions for you or someone you wish to honor
 Conductor Gifts ($25,000+)
Exclusive opportunity to invite a KING FM Announcer to attend your private gathering to share their classical music knowledge and radio experience.
 Composer Gifts ($50,000+)
Special recognition and customized experiences tailored to your interests.
Listener Legacy Circle
For those who have expressed their intent to support KING FM through a planned gift:
Personal guided tour of KING FM and opportunity to meet station announcers.
Opportunity to record personal testimonial of support to be used on air.
All of the benefits of the Ensemble Gifts level.
Donor levels are calculated by adding together contributions, in-kind gifts, vehicle donations, matching gifts, and pledge payments.
---
Who We Serve Each Week
Source: Scarborough R1 2019: Feb 18-Feb 19, Adults 18+
---