Classical KING FM on iOS, Android & Windows Phone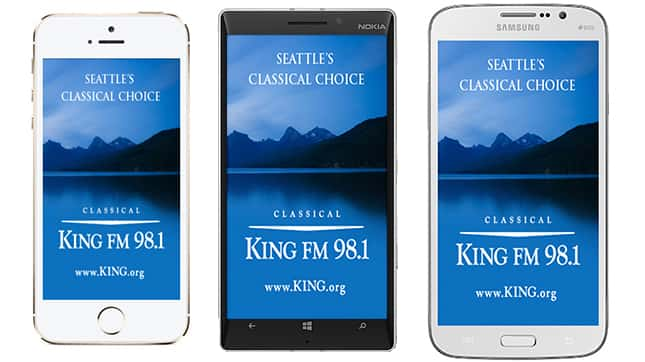 Download the official KING FM app or stream us using iHeartRadio or TuneIn.

---
Need help?
Contact Us.
---
What's your preference? Family friendly classical music? Relaxing music? Intellectually stimulating music? Modern classical? Classical music in the Northwest? Click one of these links for content curated for you.
---