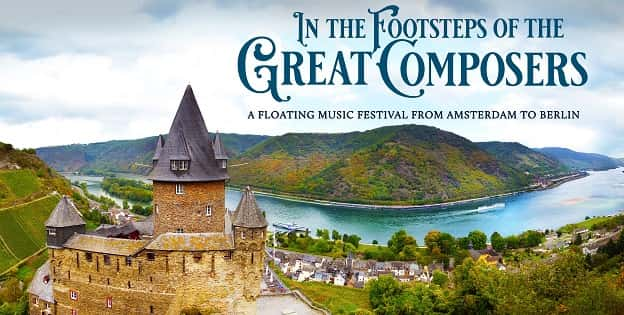 October 24 – November 5, 2019 | 13 days | From $4,799
---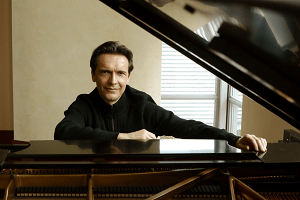 "Following on the great success of our cruises on the Danube and the Seine, the KING FM Travel Club invites you to the heart of Germany on the mighty Rhine. I can't think of another river that provides access to such great classical music concerts, history and nostalgia. Amsterdam, Leipzig and Berlin alone are home to some so of the world's finest musicians and ensembles. The proximity of magnificent sites where so many great composers, grew-up, flourished and changed the Western musical world is the source of constant inspiration. Once again, I have been entrusted to curate this cruise for you and have been thrilled with the many choices at hand. In addition to the symphonic, opera and chamber performances you will experience*, you will have expert musicians playing and rehearsing on board for the entire duration of the cruise. I very much look forward to sharing this extraordinary journey in the footsteps of the great composers."

 
Christophe Chagnard, KING FM Travel Club Artistic Advisor
* Concerts seasons 2019-2020 are not currently released in Europe, but we know our travelers need to make their travel arrangements well in advance. We are working with the finest venues to curate a musical program for our group to KING FM's highest standards and will update our itinerary as soon as have secured these performances.
---
Between October 24 and November 5, 2019, we will embark on board a luxurious Emerald Waterways ship for a memorable cruise down the Rhine river on the footsteps of the great composers. Our adventure will begin in Amsterdam with visit of the Het Loo Palace and the Kröller-Müller Museum and proceed to Köln and its magnificent cathedral, Bonn and Beethoven's birthplace, Leipzig and the Thomas Church where Bach spent 27 years as Kantor as well as the homes of Schumann and Mendelssohn. Moving to the Main river, we will visit the Bavarian Town of Bamberg, a UNESCO World Heritage site. Our cruise will conclude in Berlin where music and art are a vibrant and omnipresent part of the city's exceptional cultural offerings. There, we will be treated to an exclusive tour and lunch of the Reichstag, the famous German National Parliament, while enjoying a dazzling panorama view of Berlin.

CRUISE HIGHLIGHTS
With KING FM Travel Club Artistic Advisor Christophe Chagnard
Seven nights cruising the Rhine on the deluxe MS Emerald Sky
Two nights in Leipzig plus two nights in Berlin at four star centrally located hotels
Multiples classical concerts celebrating the lives of the great composers, including at the birthplace of Beethoven, at the home of Robert and Clara Schumann and at the Thomas Church in Leipzig where Bach performed
Special concerts on board the MS Emerald Sky while cruising
Special tours of the Concertgebouw in Amsterdam and the Berliner Philharmonie
Fascinating walks in Amsterdam, Leipzig, Berlin and Bonn which highlight the lives of the Great Composers
---
 Additional Details:
To view the full itinerary and pricing options, click here.
Click here to sign up online [click on: "Make a Reservation"], or mail this completed registration form and your deposit to:
Earthbound Expeditions/KING FM – Rhine Cruise
POB 11305
Bainbridge Island, WA 98110 USA
Questions?  Contact Maria Drury at KING FM at 206-691-2993 or mariad@king.org or the tour operator, Earthbound Expeditions, at 800-723-8454 or info@earthboundexpeditions.com.