---
7-9 July: CALIDORE STRING QUARTET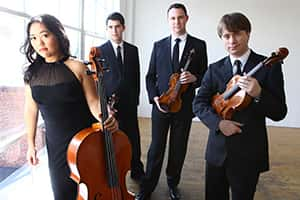 JULY 7, 2016
Mendelssohn: Quartet in D, Op. 44, No. 1
Prokofiev: Quartet No. 2 in F, Op. 92
Tchaikovsky: Quartet #1 in Op. 11
Violist Jeremy Berry, Bellingham native, Juilliard graduate, is a founding member of the Calidore String Quartet, and a guest on Northwest Focus LIVE.
Described as "the epitome of confidence and finesse" (Gramophone Magazine) and "a miracle of unified thought" (La Presse, Montreal), the Calidore String Quartet has established an international reputation for its polished and passionate performances.
They also perform JULY 9, so take your pick of favorite repertoire.
Rossini: Overture to William Tell
Juan Ramirez: Suite Latina, World premiere of orchestral setting
Schumann: Symphony No. 1 in B-flat, Op. 38, "Spring"
---
8-10 July: PARNOK: In that infinite moment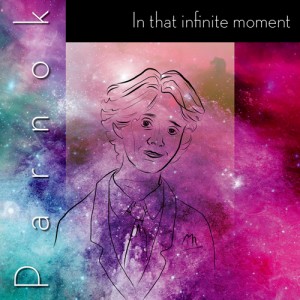 "Believe me,
Someone in the future
Will remember us."
– Sappho, translated by Sophia Parnok
Since 2014, when Putin further sanctioned the oppression of LGBTI rights in Russia, most of the internet sites that originally posted Parnok's poems have removed them.
Sophia Parnok was born in 1885 on the shore of the Black Sea. Her lifelong frailty resulted from the neurological disorder known as Graves' disease. She also survived a horrific train crash, owned a pet monkey, and (most importantly) was Russia's first openly-lesbian poet.
After establishing her reputation in the early 1920s, Sophia chose to live openly and write about her relationships with eight women – to each of whom she dedicated poems. Parnok's decision to come out rendered her "lawless," so publishers refused to print her work after 1928. After this censure, Sophia was barely able to make a living as a translator of Baudelaire.
When Parnok finally succumbed to her illness in 1933, three of her lovers were at her bedside, and the funeral procession of her friends and fans extended 75 kilometers outside of Moscow, an image nothing short of legendary.
For its world premiere in 2014, Eric and Kitka received grants from the National Endowment for the Arts, the Aaron Copland Fund for Music, and NewMusicUSA. "I was really struck by Parnok's courage," says Banks "Not only was she a lesbian, and out, and suffered censure because of that, but she was really sick with Graves' disease. "Banks was also taken "by how honest she was. During the Silver Age of Poetry, there was a lot of masking, using poetic imagery to make pretty something that isn't necessarily pretty. Her writing is very visceral. She cut to the quick."
---
8-9 July: ICICLE CREEK CHAMBER MUSIC FESTIVAL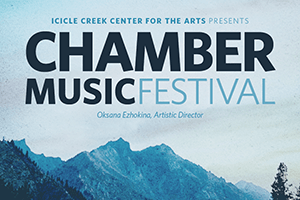 JULY 8, 7pm: Festival Concert III (Canyon Wren Recital Hall)
Bach: Sonata for Violin and Keyboard in E Major, BWV 1016
Marie Wang, violin; Christina Dahl, piano
Kalevi Aho: Trio for Clarinet, Viola and Piano
Laura DeLuca, clarinet; Mara Gearman, viola; Oksana Ezhokina, piano
Fauré: Piano Quartet in G Minor, Op. 45
Blaise Magniere, violin; Mara Gearman, viola; Anthony Elliott, cello; Erika Dohi, piano
JULY 9, 7pm: Festival Concert IV (Canyon Wren Recital Hall)
Bernstein: Sonata for Clarinet and Piano
Laura DeLuca, clarinet; Oksana Ezhokina, piano
Brahms: Piano Trio in C minor, Op. 101
Marie Wang, violin; Cheng-Hou Lee, cello; Christina Dahl, piano
Schubert: String Quintet in C Major, D. 956
Blaise Magniere and Marie Wang, violin; Mara Gearman, viola; Anthony Elliott and Cheng-Hou Lee, cello
The Brahms and Fauré are hard to beat. Also Laura deLuca's clarinet, and Oksana Ezhokina's tone at the piano. First rate.
---
6-8 July: SEATTLE CHAMBER MUSIC SOCIETY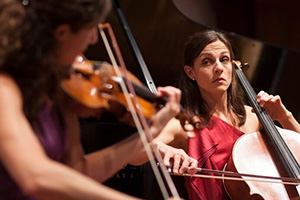 JULY 6, 2016
RECITAL 7:00 pm
Robert deMaine, Edward Arron, Jeremy Turner, James Ehnes, Andrew Armstrong
David Popper Requiem
FREE EVENT
CONCERT 8:00 pm
Ravel: Introduction and Allegro for Harp, Flute, Clarinet and String Quartet
Valerie Muzzolini Gordon, Nadine Asin, Stephen Williamson, Arnaud Sussmann, Emily Daggett Smith, Kirsten Docter, Edward Arron
Puccini: I Crisantemi for String Quartet
Johann Strauss II: Waltz transcriptions
JULY 8, 2016
RECITAL 7:00 pm
Chris Thile
FREE EVENT !
CONCERT 8:00 pm
Beethoven: Andante and Variations, / Sonatina in C Major, WoO 44a
Chris Thile, Jeewon Park
Dvořák: Bagatelles for Two Violins, Cello and Harmonium, Op. 47
James Ehnes, Amy Schwartz Moretti, Edward Arron, Andrew Armstrong
Walton: Façade
Chris Thile, free? What else do you need to know?
Ravel's ultimate summer piece, written with such hopes of going sailing with friends that he left the score at his shirtmaker's!