We are proud to partner with Seattle Symphony to provide engaging, high quality content.
Tune in on the first Friday of every month at 9pm to hear host Dave Beck present exclusive broadcast concerts of the Seattle Symphony.
Every Wednesday at 8pm, join KING FM host Dave Beck and a co-host from the Seattle Symphony for an update from behind the scenes at Benaroya Hall on the Seattle Symphony Spotlight. Get the inside story on upcoming concerts before you hear them in the concert hall or over the airwaves.
---
Seattle Symphony Spotlight
Missed one of our Seattle Symphony Spotlights? Listen to Dave Beck's most recent interviews on-demand! Click here to access our full Seattle Symphony Spotlight library, or listen to our most recent episode below:
Ludo's Farewell:  A Symphonic Opera in 3 Acts
Thursday, May 16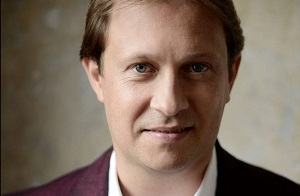 For his last concerts with the Seattle Symphony after 8 years as music director, Ludovic Morlot envisions the evening as his own 3 act opera on the theme of love.  The final program of Wagner, Debussy and Janacek was chosen not only to honor the orchestra and community that Ludo loves, but the composers for whom he has such a great affinity, and as a celebration of his penchant for creative and unpredictable programming.  Ludovic Morlot looks back with Classical KING FM's Dave Beck on an era in Seattle Symphony history that has resulted in nearly 60 world premiere performances, 19 recordings and  5 Grammy Awards among many other achievements.