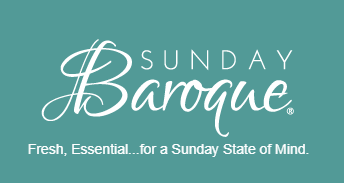 Fresh and inviting, upbeat and inspiring, Sunday Baroque is a weekly radio program featuring beloved and appealing music composed in the baroque era (1600-1750) and the years leading up to it. The music may be centuries-old, but it's the perfect antidote for the stress and distractions of our modern lives, so you can relax and recharge for the week ahead. Hundreds of thousands of listeners across the United States hear Sunday Baroque on their local public radio stations, and countless more listen online across the globe. Host Suzanne Bona offers a huge variety of beloved and appealing music performed by the world's finest musicians on a wide variety of instruments. Sunday Baroque is easy for anyone to enjoy and habit forming!
Tune in to Classical KING FM 98.1 every Sunday from 9:00-11:00am for an episode of Sunday Baroque with Suzanne Bona.
---
ABOUT THE HOST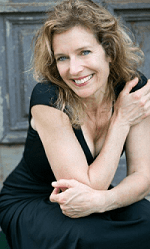 Suzanne Bona hosts Sunday Baroque, airing every Sunday morning from 9:00-11:00am Pacific Time on Classical KING FM. Aficionados of music composed during the 17th and early 18th centuries and new listeners alike will rejoice in elegant textures and historically-informed performances from the world's greatest early music ensembles, perfect for Sunday morning.
She originated the program in 1987 on WSHU Public Radio in her hometown of Fairfield, CT. Sunday Baroque has been distributed nationally since 1998, and is currently heard by more than a quarter million listeners every week on more than 150 public radio stations and networks across the United States.
Suzanne is also a classically trained flutist who earned a Bachelor of Music degree from The University of Connecticut. She continues to perform frequently as a soloist and chamber musician, and has especially enjoyed collaborating with some of her musically talented public radio colleagues in performances for listeners across the country.
Learn more about Sunday Baroque and Suzanne Bona here.
---
Sunday Baroque is made possible by support from listeners like you!