Monthly Giving
Whether you're a classical music novice, expert, or somewhere in-between, there are no barriers to entry at KING-FM. You're not judged by how much you know: you just have to know you love it. The music on Classical KING-FM is free and accessible to all, 24 hours a day, 365 days a year, but great music has real costs.
About 80% of what it takes to operate the station comes from you, our listeners. When you make a contribution, you're fortifying everyone's access to the music, because there is no endowment or commercial advertisers for the station to rely on. The more members KING-FM has, the stronger it becomes.
Become a Sustainer Update Your Payment Info
---
Who We Serve Each Week
Source: Scarborough R1 2019: Feb 18-Feb 19, Adults 18+
---
Benefits
Easy on your budget
Fewer pieces of paper mail, which means more of your support goes into the music
Your membership is always active: no need to renew
You're in control: pause or stop your contribution anytime
You're sustaining the music, thanks to your reliable monthly contribution
In addition to making a difference in your community, there are a range of benefits that KING FM members can enjoy, including free ticket offers, invitations to station events, and a monthly newsletter.
Active sustaining members are automatically entered into all on-air drawings and giveaways and can pick up a new thank you gift at their current level of membership once per year.
---
Get Started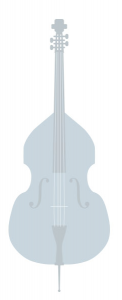 Make your gift online or call 888-598-9810 to setup your recurring support over the phone.
Your gift will be charged to your credit card each month. You can stop this recurring payment any time by giving us a call or emailing us (see contact information below).
You will receive a tax receipt at the beginning of each year with the total amount of the past year's contribution and fair market value of any thank you gift that you requested.
Send a check to 363 Mercer Street, Suite #200, Seattle, WA 98109
Classical 98.1 (KING-FM) is a non-profit 501 (c)(3) organization; EIN: 27-3067797
If you have questions about your membership, please contact members@king.org or call 206-691-2981.
We appreciate your contributions to KING FM and will do everything in our power to earn your support. We do understand, though, that circumstances change. If you need to request a refund of your contribution, here is important information to note:
Recurring gifts are charged on the same day every month until we receive a cancellation request. If you feel that a charge has been in error and need to request a refund, please contact us by email or phone. If the charge was processed more than 30 days ago, the request must be made in writing by the credit card holder or by the person with power of attorney over the account. Charges older than 180 days cannot be refunded. Donors are responsible for amending their tax returns if impacted by refunds made in the previous fiscal year. For any questions related to donations, please contact member services at members@king.org or call 206-691-2981.