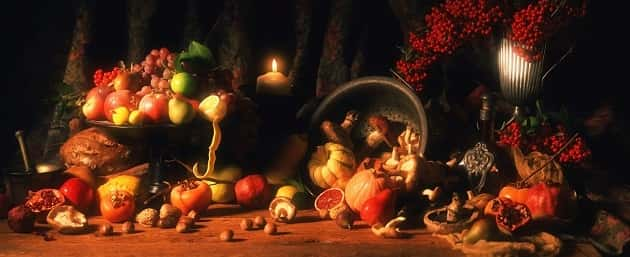 This Thanksgiving, we at KING FM are giving thanks for the music that offers us a refuge from the challenges of our lives. Here are some thoughts on the music our hosts are most thankful for this holiday.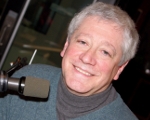 Peter Newman
Ralph Vaughan Williams: The Lark Ascending
In stressful times we give thanks for peaceful music. But music isn't a narcotic and this piece not only evokes the peace and tranquility of nature and the countryside, it soars. Literally. As the violin gives voice to the bird, we are lifted above the rolling hills and into a place of profound beauty and stillness. Programmatic music at its very, very best.
Compline Service from Saint Marks Cathedral
9:30pm Sundays on Classical KING FM
A profound thanks to the Bullitt family who, over 50 years ago, believed that this beautiful service belonged on the radio. No matter one's faith or beliefs, the Compline service is a destination for many of us at the end of the weekend. A first-rate choir, thoughtful programming and a message of inclusion and respect – that's what makes this a weekly ritual for me.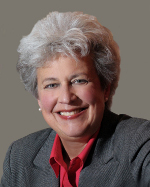 Lisa Bergman
Franz Schubert: Fantasy in F minor (for piano four-hands), Op. 103
I am thankful for Schubert's voice. It speaks to us through time, as though he were sitting close by, with gentle breath and beating heart. His songs by the hundreds reach deeply into our hearts; his symphonies, chamber music and solo works inspire us, and even entertain us in unexpected ways. But his Fantasy in F minor for piano four-hands is for me sublime. The musical intimacy of this work weaves his voice through the four hands of the pianists who share one keyboard and one score, in itself an intimate act. With each contact with this work I find myself haunted for days by its depth and its beauty.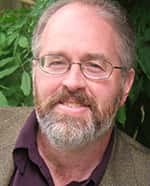 Dave Beck
Aaron Copland: Quiet City
On this Thanksgiving Day, a Holiday that originated in America, I'm thankful to be able to share music that was made in America. Quiet City by Aaron Copland takes me back to performing it for the first time with my talented friends in the Seattle Youth Symphony in the late 1970s. It reminds me of my gratitude for my teachers, and coaches and conductors in SYSO and other institutions who first introduced me to this and other extraordinary pieces. The music reminds me of the gratitude I have for distinguished scholars of American music I've had the honor of studying with, helping me appreciate what a rich musical heritage we have, so beautifully represented here by Copland. And this music itself, through its quiet dignity, beauty and poignancy, reminds me of the strength, resilience and goodness of the American character – particularly in times when faith in our institutions and government wavers.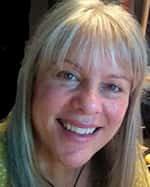 Marta Zekan
I was asked which pieces I'm thankful for today, during my on-air time (5pm-7pm). Honestly – all of it! Starting 5 for the Drive at 5pm is Turkey in the Straw – a slice of Americana. The 'Enjoy Your Life' waltz by Johann Strauss followed by Holst's 'Venus, Bringer of Peace' – two resonant sentiments for Thanksgiving Day. And Liberace's splashy rendition of Chopsticks at 6:00… who doesn't love that?? I listen to all kinds of music, not just classical! I'm thankful that music is a safe, non-judgmental place to experience and express emotions from sheer, laugh-out-loud fun to plunging sorrow and heartbreak. It's also a good place to look for common ground – something that seems more important than ever. I am simply thankful for music.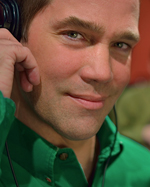 Sean MacLean
Bern Herbolsheimer (1948 – 2016): Thanksgiving Day, 1861: One Vacant Chair
I am grateful to the composers who enrich Seattle's cultural capital. This year, we lost Bern Herbolsheimer, a true and nuanced composer, who never recycled sentimental tropes. I've chosen Thanksgiving Day, 1861: One Vacant Chair (from Ozark Folksongs) to honor the vacancy left with Bern's passing. Also, I feel personally connected through so many people involved in the making of this recording. First of all, to John Muehleisen, whose music I heard sung by Opus 7 vocal ensemble when I moved to Seattle in 2005. His music, and Loren Pontén's direction, were so beautiful that I knew I'd found my people. As composer in residence of Opus 7, John later arranged for Loren to conduct a piece of mine. It was an exquisite and humbling gift to hear my music performed at such a high level in Seattle. The piece I've chosen here is from a CD given to me by Loren Pontén. Bill Levey, KING FM's affable engineer of all our Seattle Chamber Music Society and Nutcracker broadcasts, was engineer. Roger Sherman, who produces Sunday night's The Organ Loft on KING FM, was the executive producer. What a fine family of ears involved! And all people who have made my life richer. I also give thanks to the dream-perfect acoustic of St. James Cathedral you'll hear in this recording. The piece speaks of a family on Thanksgiving Day, honoring a son who was taken by war. Here's the story of the original.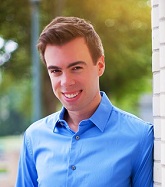 Geoffrey Larson
Ludwig van Beethoven: Piano Concerto No.4 in G, Op.58
I am thankful for the music of Ludwig van Beethoven, in all its forms: noble, tender, joyful, tragic, philosophical, and triumphant. It's incredible to think that Beethoven was able to create music as joyous and hopeful as the fourth piano concerto, even as his life was filling with frustration and despair. I'm thankful for this work's sparkling virtuosity, the serious philosophical dialogue of the second movement, and the feelings of peace and happiness that this music ultimately brings.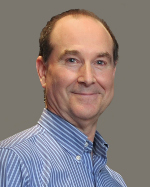 Michael Brooks
I am grateful to Antonín Dvořák, who as a visitor to this country, saw unity and beauty in the music of our many faces. Through his Symphony No. 9 "From The New World" came a profound yet simple gift (reference intended) to understand that there is beauty and harmony in each of us. Let's follow Dvorak's lead and remember that it's the harmonious combination of those voices that creates the spirit we celebrate this Thanksgiving Day.