Classical KING 98.1 is delighted to offer two exceptional opportunities each year for you to join a Classical KING program host and other listeners who share your passion for classical music and travel on a thoughtfully curated trip that combines art, history, and culture with top-quality concerts and an international itinerary. Explore the world with the KING FM Travel Club and connect the music that moves you with the places that have inspired or embraced it!
---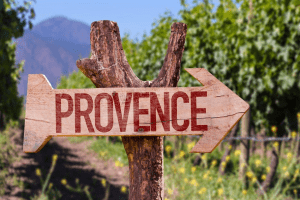 Classical Cruise on the Rhône River: Paris, Burgundy, and Provence
October 4 – 14, 2021 | 11 days | From $4,599

KING FM's latest cruise takes you down France's Rhone River! Colorful markets, picturesque villages, and all the charms of Provence will await us, as well as carefully crafted musical performances along the way. A couple of nights in Paris at the beginning of the trip will also give us the opportunity to attend Mozart's Cosi Fan Tutte at the beautiful Opera Garnier.
With Sean MacLean, Christophe Chagnard
Register and secure your cabin here
---
For all questions regarding itinerary and logistics about these trips, please contact Earthbound Expeditions, our travel partner, at info@earthboundexpeditions.com or 206-842-9775.
For all other questions, please contact us at 206-691-2961 or performancecircle@king.org.