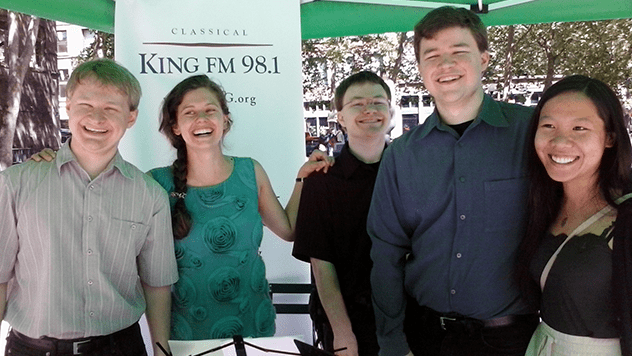 Classical KING FM 98.1 needs you!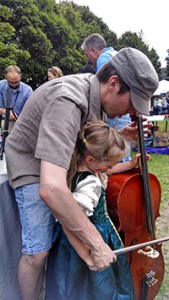 Your contribution of volunteer hours helps support the programming and events that you enjoy from KING FM. By lending your time and energy, you help us engage with our community, further our programming mission, and extend our message to a wide and diverse audience. Volunteering at Classical KING FM also allows you to experience cultural events and share your love of classical music with the community, other KING FM volunteers and staff.
Opportunities for volunteers include representing KING FM at community events, performances and concerts and we also need your help with administrative tasks in the station. Volunteer opportunities will be matched to your interest area, availability and skill sets. You may volunteer as many or as few times as you would like; we welcome and appreciate any hours you have to donate to our services. Volunteers receive free access to events, KING FM branded items, and invitations to join us for special events and offers.
For more information or to get involved, please contact our Development Coordinator, Tara Taylor, at 206-691-2988 or tarat@king.org.