By Geoffrey Larson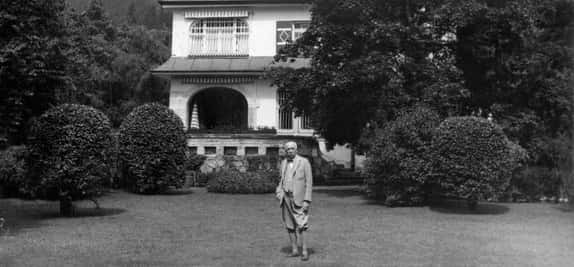 Richard Strauss completed his Four Last Songs (first referred to as such by his friend Ernst Roth) in 1948, the year before his death at 85. One critic referred to the songs as "the most consciously and most beautifully delivered Abschied (farewell) in all music." It's no secret: many of us are moved in a special way by this work. Multiple KING FM staff selected it for our Classical Bucket List, with station manager Bryan Lowe adding: "it is rare for me not to tear up as I listen… The older I get, the more this piece means to me." Strauss' summation of his thoughts and experience at the end of life offers a deeply emotional look at the soul of this great composer, and tells us a lot about ourselves as well.
The songs are unified by their valedictory quality and the frankness and honesty with which they address death, but each song also stands alone. They were not specifically intended to be performed together, and though Im Abendrot (At Sunset) takes the final place in performances, it was actually composed first.
Frühling (Spring) is commonly performed first, and the opening music immediately thrusts us into Strauss' lush sound-world. The string section here is generally (and ideally) huge, and it's impossible not to be immediately swept into the brooding and darkness of their playing as the soprano begins with "In dämmrigen Grüften träumte ich lang" (In shadowy crypts I long dreamt). It is the sense of release and rapturous joy that follows that defines this first song; the soprano soars over the orchestra in magnificent phrases that seem to portray a liberated composer. He was acquitted of Nazi sympathizing charges in June 1948, the month before completing this song, and we get the sense that he now is free to live out the twilight of his life in peace.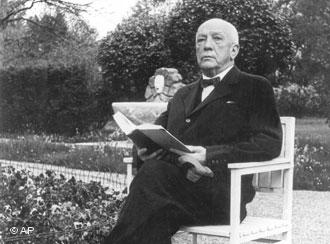 The shimmering, twinkling textures that start September are pure magic, evoking stars in the night sky or golden drops of water at sunset. Parts of this song sound wistful and nostalgic, especially the winding soprano line on the words "Sommer lächelt erstaunt und matt in den sterbenden Gartentraum." (Summer smiles, astonished and feeble, at his dying dream of a garden.) The soprano lingers at the end of the final verse ("Slowly he closes
his weary eyes"), feeling fullness and contentment, but still not wanting to let go. The horn solo that Strauss pens here as a codetta is pretty much as gorgeous as it gets. The French horn could be considered Strauss' favorite orchestral instrument, used prominently in so many heroic and tender moments throughout the composers' oeuvre, and this is certainly one of the most breathtaking beautiful moments that he ever gave it. The instrumentation of these four soprano songs is a personal statement: Strauss' wife Pauline de Ahna was an accomplished soprano, and his father played horn in Munich Court Opera for 49 years. Of course there had to be a horn solo, a solo for his other favorite orchestral instrument (violin, in the third song), and of course the songs must be scored for large orchestra, the characteristic forces of Strauss' greatest orchestral masterpieces.
Strauss' weariness with the Second World War and the destruction of German culture, so apparent in his elegiac Metamorphosen composed three years earlier, can be felt at the beginning of Beim Schlafengehen (Going to Sleep), before the soprano's first words ("Now that I am wearied of the day…"). The two pieces even start in a similar fashion, with a mournful rising melody in the low strings. However, when we reach "Alle meine Sinne nun
wollen sich in Schlummer senken" ("All my senses now yearn to sink into slumber"), we are treated to an extended violin solo that is content to remain tonally simple, full of calm and acceptance. The song's progression its ultimate resting point, a sweeping major chord of such finality, is equally blissful. If the Kleenex weren't already out, it's time to get the box.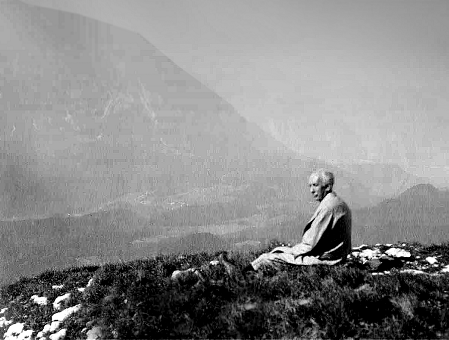 Im Abendrot is the most like a tone poem of the four, with extended orchestral passages and a soprano line that is masterfully incorporated even as the full orchestra plays. It is a magisterial work of text depiction, balanced orchestration, harmonic invention, and gut-wrenching melody, a sort of valedictory piece of music that Strauss must have known would be heard as the swan song of his career. It even refers back to the tone poem Tod und Verklärung (Death and Transfiguration) composed in Strauss' 20s, with the "idealism" theme quoted following the final verse: "Is this perhaps death?" Its extended postlude is transcendent – words no longer seem necessary.
Though there are many great performances of this work, one recording seems to stand apart: Jessye Norman's deeply insightful rendition, recorded in 1982 with Gewandhausorchester Leipzig, Kurt Masur conducting.