YAA Winners: Where Are They Now?
Check up on the past winners of the KING FM Young Artist Awards! Click here for more information on this year's competition, and to submit your entry.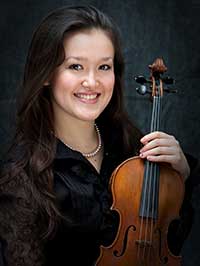 Marié Rossano, violin (2012)
Marié Rossano became a member of the New York Philharmonic in May 2016. After being named a winner of the KING FM Young Artist Awards in 2012, she has performed as soloist with the Seattle Symphony, Utah Symphony, and more than a dozen other orchestras in the western United States. In 2015 she performed as concertmaster of the Malaysian Philharmonic under Giancarlo Guerrero and Fabio Luisi. She has enjoyed summer engagements at the Seattle Chamber Music Society's Summer Festival, Strings Music Festival, Music from Angel Fire, Deer Valley Music Festival, and Methow Valley Music Festival.
Marié Rossano studied with Ida Kavafian and Joseph Silverstein at the Curtis Institute of Music, where she graduated in May 2016 with a bachelor's of music degree and the 2016 Edward Aldwell Award for Excellence in Musical Studies.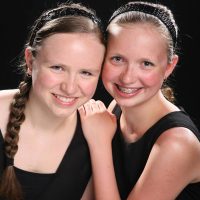 Olivia Marckx, cello (2013) and Charlotte Marckx, violin (2015)
Olivia and Charlotte often perform together as the duo Sempre Sisters, and have appeared in multiple From the Top programs. In 2016, they were featured in this video performance celebrating the Fourth of July in Boston. Most recently, violinist Charlotte Marckx was named the winner of the 2017 MTNA National Junior String Competition, and Olivia Marckx was named a finalist for the 2017 national Cook College Scholarship.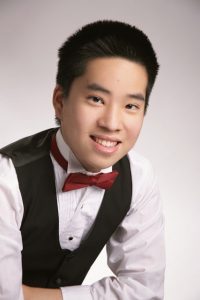 Alexander Lu, piano (2010, 2016)
After being named one of the first winners of the KING FM Young Artist Awards, Alexander captured the first prize and Judges' Distinction Award at the 2011 American Protégé International Competition. He performed with Philharmonia Northwest and the Seattle Symphony in 2013, winning the Symphony's Young Artist Audition Competition with a performance of Mozart's Piano Concerto No. 21. In 2014, Alexander became one of the 30 young talents chosen from around the world to participate in the Thomas & Evon Cooper International Piano Competition in Cleveland. In 2015 Alexander was one of the six semi-finalists of the 2015 Virginia Waring International Piano Competition in Palm Desert, and competed in the International E-Piano Junior Competition in Minnesota as one of the 25 contestants chosen worldwide.  Alexander was selected as a winner of the KING FM Young Artist Awards for a second time in 2016 as a participant of the senior age division. Most recently, he became the first classical pianist to receive the Grand Prize in the ENKOR International Music Competition.
The 2017 KING FM Young Artist Awards are sponsored by BECU, and are presented in partnership with Seattle Chamber Music Society.