The Young Artist Awards (YAA), presented in partnership with Seattle Chamber Music Society and now in its ninth season, strives to give talented young musicians a bigger stage.
---
Grand-Prize Winners: Congratulations, Sebastian and Edward!
updated: Thursday, June 18, 2020
It's with great excitement that Classical KING FM and the Seattle Chamber Music Society announce the grand-prize winners of the 2020 Young Artist Awards: oboist Sebastian Kelzenberg and pianist Edward Zhang!
In the younger division (ages 6-15), Sebastian wowed both the KING FM/SCMS judges, and the online voting public, with his performance of Émile Paladilhe's "Solo de Concert for Oboe and Piano."
---
In the older division (ages 16-20), Edward takes top honors — and top accolades from both our judges and online voters — for his stunning performance of Frédéric Chopin's Sonata No. 3 in B minor, Op. 58: I. Allegro Maestoso.
---
Normally, Sebastian and Edward — and all of our 2020 Young Artist Awards finalists — would be our featured guests at episodes of NW Focus LIVE.
Since this show is still on hiatus, due to public health restrictions related to the Coronavirus outbreak, these shows will be delayed — but we hope to welcome Sebastian, Edward, and all of our YAA finalists to NW Focus LIVE as soon as that's possible.
In the meantime, we encourage you to appreciate the high-level artistry of our YAA grand-prize winners and the finalists/runners-up through the embedded videos above and the finalist videos linked-to below.
Again, many congratulations to Edward, Sebastian, and all of the incredible young performers whose musicianship, as expressed in their outstanding contest submissions for YAA 2020, were a source of inspiration to so many in these surreal times. Bravo!
---
YAA 2020 Finalist Video Galleries
YAA Finalists, Ages 6-15 | YAA Finalists, Ages 16-20
Online voting for YAA finalists closed at 11:59pm on Sunday, June 7, 2020.
---
About the Young Artist Awards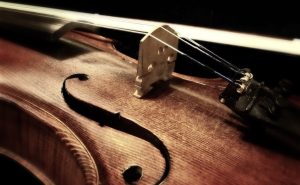 Finalists in each category perform live on KING FM's NW Focus LIVE.
Grand-prize winners will perform live on NW Focus LIVE and win a $500 cash prize provided by BECU.*
The competition is open to solo musicians (instrumental or vocal) ages 6-20 in two age divisions: 1) ages 6-15 and 2) ages 16-20. A panel of world-class judges decide the finalists; the judges join with listeners (through votes submitted online) to pick the grand-prize winners in each age division.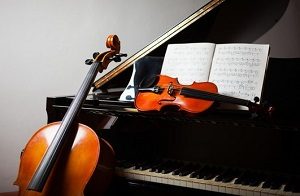 There is also a separate category for chamber ensembles (groups of 2-5 instrumentalists) ages 12-23.* Musicians may enter both the solo and ensemble categories.
*note: Winners of the ensemble category win a total of $500, to be split between the members.
---
Contest Rules Downloads
Download the 2020 YAA contest rules: Word document (.docx) | PDF
---
2020 YAA Judges
James Ehnes, violinist, Artistic Director of Seattle Chamber Music Society
Edward Arron, cellist, faculty at University of Massachusetts Amherst, SCMS Musician
Lisa Bergman, pianist
Max Levinson, pianist, faculty at NEC & Boston Conservatory, SCMS Musician
Mary Lynch, principal oboe of Seattle Symphony, SCMS Musician
Juan Felipe Molano, Music Director of Seattle Youth Symphony Orchestra
Meeka Quan DiLorenzo, assistant principal cello of Seattle Symphony
Bonnie Whiting, chair of percussion at University of Washington
---
Application Period Has Closed
Applications are no longer being accepted for YAA 2020. The contest submission deadline was Sunday, March 22, 2020, at 11:59pm PDT.
Thanks so much to everyone who submitted an application!
---
The 2020 Young Artist Awards are made possible through the generous support of: