1. He was a quick study. Mozart was so young when he wrote his first piece for violin and piano that he needed his father's help—not to write the music, but to hold the pencil! It's said that he was writing his own compositions by age 5.
2. He had big ambitions. Shortly after Mozart started composing, he got serious: he wrote a major mass and his first opera at age 12.

3. He and Haydn were friends. Haydn was already a famous and very respected composer when Mozart was still a child, but their age difference didn't prevent the two legends from becoming friends later. Haydn praised Mozart endlessly in letters to friends and in conversation. He wrote to one friend, "If only I could impress Mozart's inimitable works on the soul of every friend of music, and the souls of high personages in particular, as deeply, with the same musical understanding and with the same deep feeling, as I understand and feel them, the nations would vie with each other to possess such a jewel." He often confided without bitterness that Mozart, not he, was the real genius of the age.
4. His father was a composer, too. Mozart may not have needed much help with his compositions at an early age, but his father certainly could have helped. Leopold Mozart was a composer before his famous son was even born, and later, he wrote a fair number of pieces inspired by little Wolfgang.
5. He was small. According to multiple biographers, Mozart was extremely short at about 5′ 4″. "He was a remarkably small man, very thin and pale, with a profusion of fine, fair hair of which he was rather vain," said the tenor Michael Kelly. His complexion was uneven and blotchy, with marks left over from a childhood bout of smallpox. His speaking voice, according to his wife Constanze, was very high, but could be loud and commanding when Mozart wanted it to be.
6. He loved shopping. Mozart spent lavishly on beautiful clothing as an adult. Tenor Michael Kelly remembered one outfit he wore to rehearsal: "[He] was on the stage with his crimson pelisse and gold-laced cocked hat, giving the time of the music to the orchestra."
7. He composed in short bursts throughout the day. Mozart didn't spend his whole day composing; rather, he did a little writing in the morning, a little in the afternoon, and a little at night. He was quite a night owl and didn't seem to need much sleep.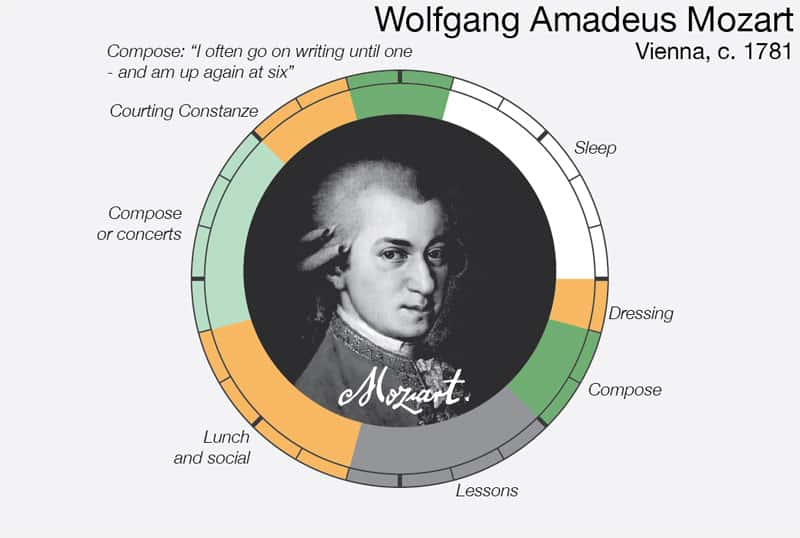 8. He made friends with all kinds of people. Franz Joseph Haydn was one of Mozart's friends, but Mozart also knew countless other musicians, performers, aristocrats, and Salzburg residents who had a variety of jobs. Some of his closest friends were counts, scientists, and doctors.
9. He had lots of pets. Mozart had unusual taste in house animals. At different points in his life, he kept a canary, a starling, a dog, and a horse.
10. He had a strange sense of humor. The jokes Mozart told as an adult were similar to the jokes today's young boys would laugh at. Some of Austria's high society found his humor off-putting, especially when combined with his taste for fine clothing, but his true friends either had similar taste or found the jokes charming.
11. His compositions reached new heights. In Mozart's The Magic Flute, the aria "Der Hölle Rache kocht in meinem Herzen," or "The Vengeance of Hell Boils in my Heart." reaches a high F, which in the opera of Mozart's time was virtually unheard of. Operatic sopranos can sing very high, but few are up to the lofty challenge of this aria.
12. …And new lows. Though he's less touted for it, he also composed one of the lowest arias in the history of opera in Abduction from the Seraglio. The aria calls for a bass soloist to sing a low D.
13. Mozart's musical influences were numerous. Of course, Mozart's first major influence was his own father, Leopold, who taught him how to play piano. But in his formative years, Mozart traveled all over Europe with his family to meet several composers. The most famous and probably most influential of them was Johann Christian Bach.
14. In turn, Mozart's teaching influenced countless composers. Johann Nepomuk Hummel was probably Mozart's most famous pupil, but the most famous story of Mozart as a teacher concerns Ludwig van Beethoven. As a teenager, Beethoven traveled to Vienna and stayed there for weeks trying to secure lessons from Mozart. Unfortunately, records show the two composers never met.
15. …And, apparently, countless babies. In the 1990s, a scientific study suggested that listening to Mozart's music–specifically, his Sonata in D for two pianos–boosted spatial reasoning in humans more than verbal relaxation instructions or silence. The study was blown wildly out of proportion and began a phenomenon. Mozart for Babies became a major CD and book franchise as parents began to believe in The Mozart Effect, wherein their babies would become more intelligent later in life if they listened to Mozart as infants.
16. He wasn't very organized. Mozart was terrible at keeping track of his compositions and even refused to write opus numbers or dates on his sheet music. Thank goodness, then, for Ludwig Ritter von Köchel, who later cataloged all of Mozart's music, numbering them according to the order in which they were written and categorizing them by subgenre. No one had an idea just how much music Mozart wrote—not even the composer himself—until Köchel's extraordinary cataloging work.
17. …But he could be a perfectionist. Scholars have evidence that Mozart spent huge amounts of time making tiny refinements to the instrumentation and dynamics of his manuscripts, revealing that he was quite picky when trying to find the right sound.
18. He was extremely prolific. Thanks to his abovementioned catalogue, we now know that Mozart composed more than 600 works in the three and a half decades of his life. His whole body of work includes 21 stage and opera works, 15 Masses, more than 50 symphonies, 25 piano concertos, 12 violin concertos, 27 concert arias, 17 piano sonatas, and 26 string quartets.
19. He was inspired by love. Mozart spent years courting Constanze before they were married, and we have a hunch his music gave him a leg up. When Mozart learned that Constanze loved Baroque counterpoint, he studied the work of Bach and Handel intently and wrote some of his own fugues for her. In addition, the beautiful soprano solo in his Great Mass in C Minor was written for Constanze, and she sang it at the Salzburg premiere.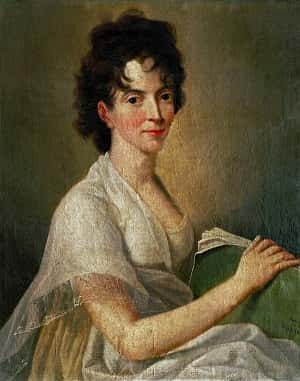 20. He had six children. Constanze Mozart gave birth to four sons and two daughters; unfortunately, only two of them survived past infancy. His oldest son, Karl, became an official for the Viceroy of Naples, and his youngest son, Franz Xaver, followed the family tradition of composing and teaching. Neither son ever married or had children.
21. He was related to Carl Maria von Weber. You wouldn't guess it from their differing musical styles, but Mozart and Carl Maria von Weber were cousins by marriage. Mozart moved into Fridolin Weber's Mannheim household as a lodger, and there he met Fridolin's daughter and his future wife, Constanze. As Fridolin's half brother raised Carl Maria in nearby Vienna, he had dreams of turning his son into a successful composer like Mozart. The two probably never met, as Weber was born just a few years before Mozart's untimely death.
22. He always spoke his mind. Mozart worked regularly with Emperor Joseph II in his time as a composer. The emperor commissioned him to write the opera Abduction from the Seraglio, but when he heard the premiere, he complained it was "too fine for my ears–there are too many notes." Without missing a beat, Mozart replied, "There are just as many notes as there should be."
22. He always spoke his mind. Mozart worked regularly with Emperor Joseph II in his time as a composer. The emperor commissioned him to write the opera Abduction from the Seraglio, but when he heard the premiere, he complained it was "too fine for my ears–there are too many notes." Without missing a beat, Mozart replied, "There are just as many notes as there should be."
23. His music ripens bananas and brews sake to perfection. Food and drink companies all over the world claim that playing Mozart causes their products to grow, ripen, and brew better. We're a little skeptical, but hey, a little Mozart never hurt anyone!
24. His wife loved him forever. Constanze survived her husband by more than 50 years, and after his death she married again and traveled throughout Europe. But even in these years, she worked tirelessly to promote Mozart's music and preserve his legacy. After his death, she organized memorial concerts and helped publish some of his later works. Later, she and her second husband worked together on a Mozart biography.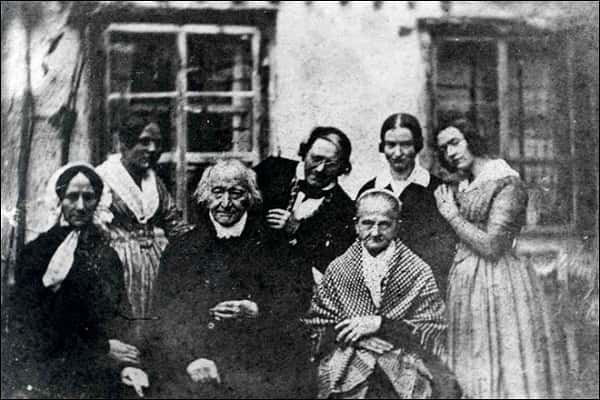 25. He composed everywhere. Perhaps because he'd spent so much of his early childhood on the road, Mozart developed a talent for writing brilliant music anywhere and anytime–including at meals, at social gatherings with friends, and while his wife was in labor.

26. He spoke 15 languages. Great composers have always been citizens of the world, since their commissions and gigs take them to far-flung locations. Mozart traveled extensively not only as a child but also as an adult composer in high demand, and he picked up language skills in almost every country he visited. By the time he was a teen, he'd probably already picked up German, French, English, Dutch, and Italian, if not more.
27. He hated the trumpet. Everybody knows about Mr. Yuck, the green frowning face designed to warn young children about poisonous substances. When Mozart was a child, he had his own Mr. Yuck—the trumpet. His father Leopold recounted that "he (would) turn pale and begin to collapse at the mere sound of it." It seems Mozart was only able to compose one piece for trumpet—although that's disputed, because all physical evidence of such a piece is lost.
28. Salieri was not his murderer. Don't believe what you watched in Amadeus: Antonio Salieri had nothing to do with Mozart's death. When Mozart fell ill and told Constanze that he felt as though he'd been poisoned, Constanze knew better than to believe her sick husband in his delirium. Salieri himself fed the rumor mill when, after Mozart's death, he confessed to having poisoned his colleague. It was later revealed that Salieri was in ill health when he made the confession.
29. Salieri also didn't write Mozart's Requiem. Scholars know that Mozart was not the sole author of his Requiem, which he couldn't finish before his death. But we also know the primary co-author of the piece was not Salieri but Franz Xaver Süssmayr, a copyist for Mozart and one of Salieri's students.
30. We're still not sure how he died. If Mozart wasn't poisoned, how did he die? Scholars still aren't sure. Some believe it had something to do with Mozart's chronic Vitamin D deficiency. Others blame medical malpractice and primitive, toxic medications. Still others believe it was a brain hemmorhage. But one of the most widely believed theories is that Mozart died of liver disease.
31. His legend lives on in other composers' music. Though he never got those lessons he wanted, Beethoven heavily drew on Mozart's music for inspiration in his own compositions. Countless composers over the centuries have paid homage to Mozart and his music, including Chopin, Glinka, Tchaikovsky, and Sor. Mozart continues to be one of the most enduring and influential composers in history.