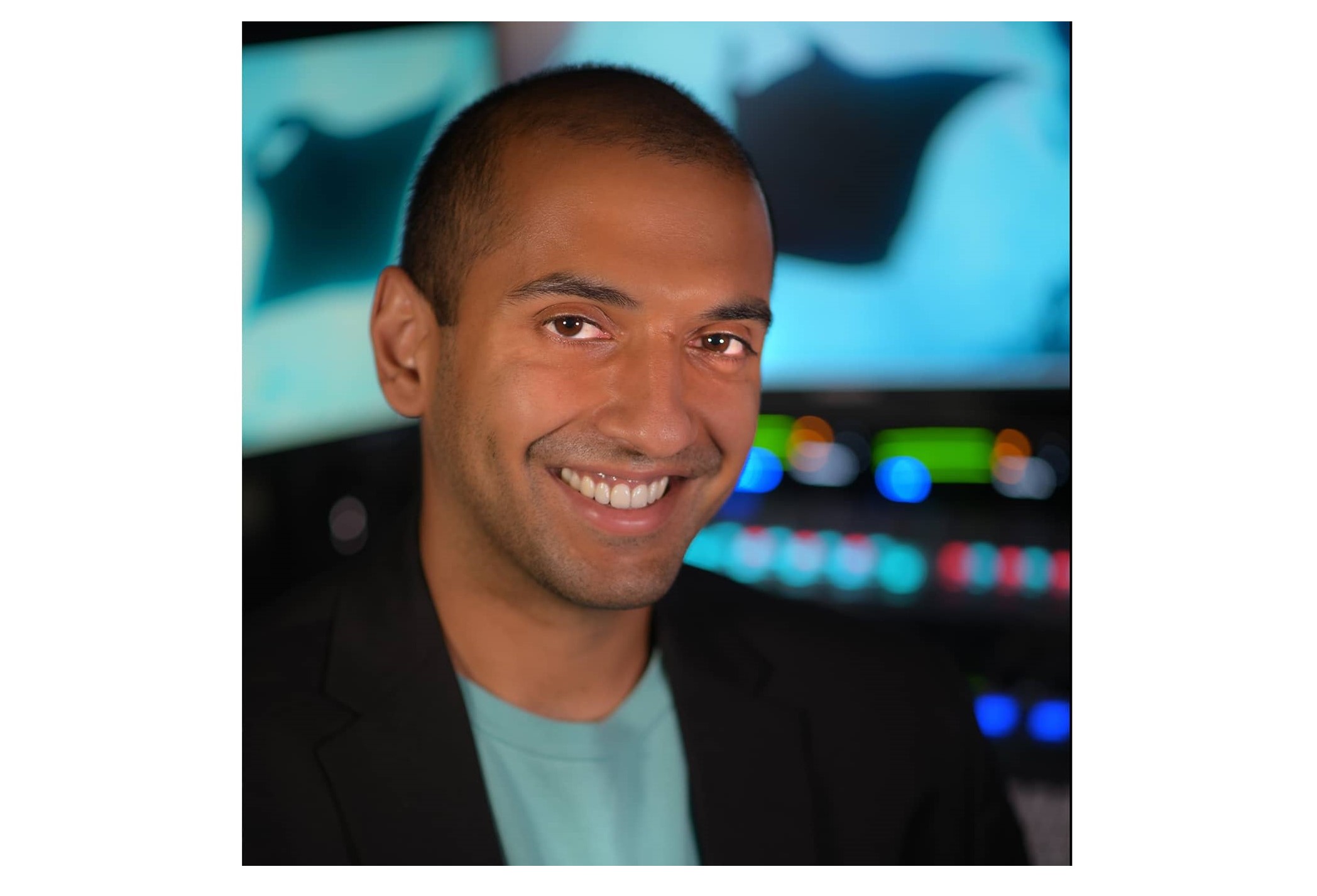 Ottawa-born Nikhil Sarma found his way on-air the old fashioned way: a college job fair, an internship at a local radio station, and finally through word of mouth about a weekend board operator position at KING FM. University of Washington alum Nikhil fine-tuned the art of announcing with five years behind the boards and numerous hours of watching hosts work their magic before becoming our newest on-air voice.
With musical tastes that vary from Shania Twain to Erik Satie and throw in some Muddy Waters, it's safe to say Nikhil brings the range to his overnight shifts. Read our full Q&A and host bio with Nikhil to learn more about his progress on learning the drums, how his chess game has advanced, and just who would make the invite list to his musical dinner party (it's a really good list).
Let Nikhil keep you company Tuesday to Wednesday from 11pm-4am on KING FM and read his full host bio here.
---
KING FM: Let's say you have a free day to spend somewhere beautiful. Are you heading to the beach or the mountains? In the Pacific Northwest, of course, we have easy access to both.
Nikhil: I'd go for the best of both worlds and head to the lake. My favorite lake is somewhere near the Ontario/Quebec border where my extended family owns a cabin. Lake Washington, however, is a real gem to have in the city and I've spent many summer days hanging out nearby. I try to find a spot where Mount Rainier is visible in the distance.
KING FM: Favorite type of food (or favorite type of take-out, these days)?
Nikhil: My mom makes an amazing chicken coconut curry in which she adds 3-4 hard boiled eggs, each sliced in half. I wonder if there is any restaurant in the world that serves that or if it's an original concoction. That would be on my "last meal" request. As far as food I eat regularly, I love Pad See Ew from almost any Thai restaurant.
KING FM: It's game night! Are you hoping for a board/tabletop game, a video game, or a sporting event?
Nikhil: I'd hope for a board game that's easy enough to play that people can also have conversations and crack jokes. Unless, of course, it's the Winter Olympics and Canada is facing the United States for the gold medal in men's ice hockey. That gets immediate priority over all else.
KING FM: Beatles or Rolling Stones? (Or Bach or Beethoven?)
Nikhil: Nothing comes close to the Fab Four (sorry Mick and Keith!)
KING FM: What music might people be surprised to learn you listen to — when you're not at KING FM, that is?
Nikhil: I regularly rock out to Shania Twain's "Man, I Feel Like a Women". It's one of those songs that immediately puts me in a good mood, especially after a couple cups of coffee.
KING FM: What classical composers, living or dead, haven't gotten their fair dose of attention — which composers aren't "household names" but should be?
Nikhil: Most of my favorite classical composers, luckily, do get their fair and deserved share of attention. The only one that I personally feel should be elevated higher is Erik Satie as I'm a sucker for solo piano. As for non-classical composers, I'd love to see Nile Rogers and Bernard Edwards get as much attention as John Lennon and Paul McCartney.
KING FM: If your classical music collection was entirely vinyl records, which of those records would be nearly worn-out from being played dozens of times? In other words, what music do you come back to, over and over again?
Nikhil: Interestingly, I do own a fair amount of used classical vinyl as it's usually very cheap to buy at records stores. You can often get 5 records for $10. The one that gets played repeatedly is Rachmaninoff's Second Symphony with Eugene Ormandy and the Philidelphia Orchestra. 
KING FM: What pieces of music do you turn to when you need comfort, solace, or relaxation?
Nikhil: I listen to Chopin's Tristesse, Aphex Twin's Flim or Aretha Franklin's cover of Bridge over Troubled Water.
KING FM: Let's say you're hosting a musical dinner party or cocktail party, and you can invite three composers or performers, living or dead. Whom do you invite?
Nikhil: I'd invite Leonard Bernstein for the education, Ravi Shankar for the wisdom and Muddy Waters for the stories. 
---
You can hear Nikhil overnight on KING FM Tuesday to Wednesday from 11pm-4am.