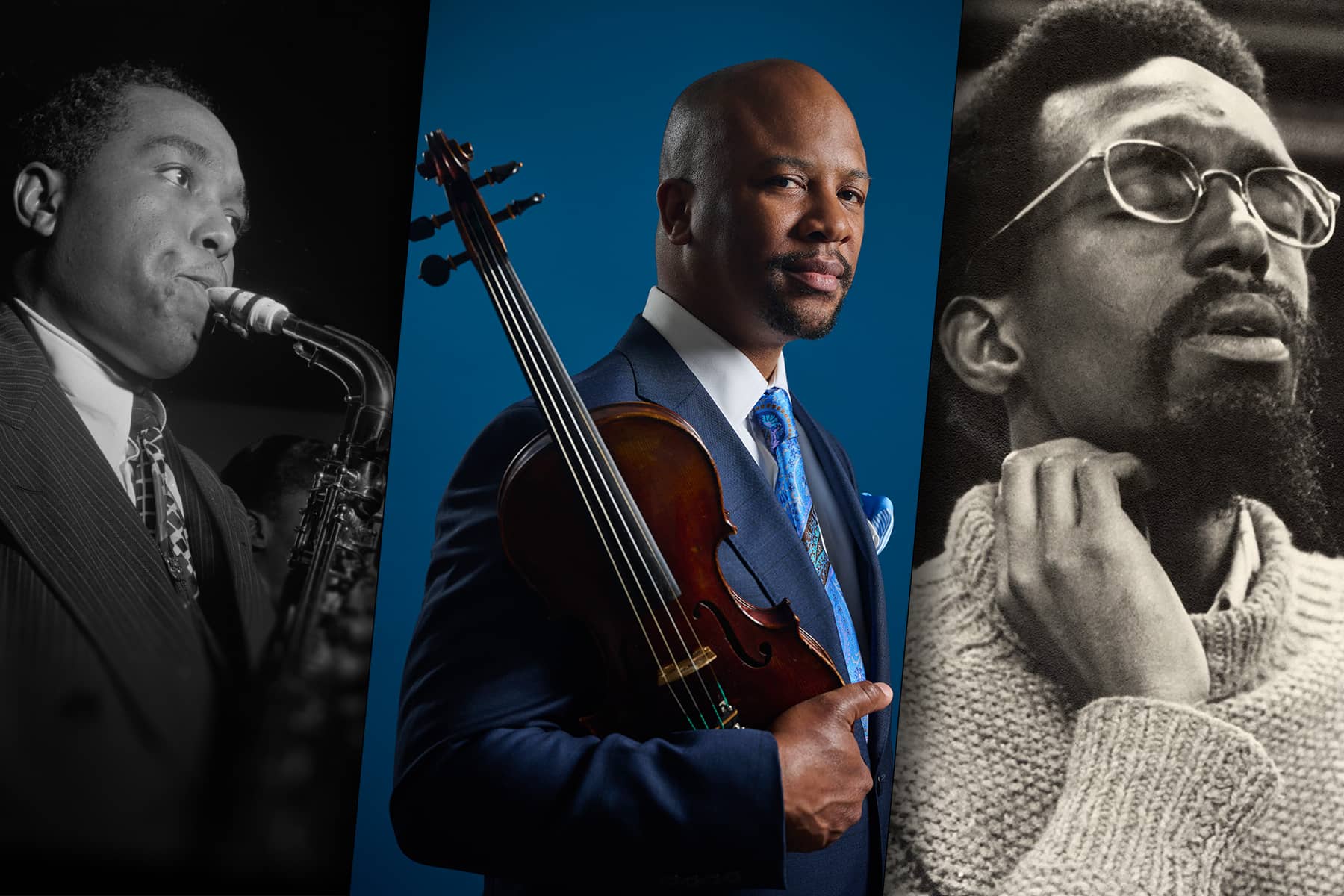 Charlie Parker, Dr. Quinton Morris, and Julius Eastman.
This Saturday, June 19, is Juneteenth, a holiday that celebrates emancipation from slavery in the United States.
On KING FM, we're marking the day by celebrating the ways in which Black musicians, composers, artists, and creators continue to shape and enrich American music and our classical music community, despite every obstacle and injustice.
Join us all day this Juneteenth as we celebrate Black artistry and innovation.
---
10:00am
Seattle Opera Mornings: Charlie Parker's "Yardbird"
We're taking a trip to Birdland with the ghost of Charlie Parker on this week's Seattle Opera Mornings.
Join us as we travel back in time to the smoky jazz club named after him. There, the legendary jazz saxophonist struggles to complete his final masterpiece as he revisits the demons, the muses, and the women who fueled his music.
Join us this Saturday morning for a Seattle Opera performance of Charlie Parker's "Yardbird," by composer Daniel Schnyder, starring tenor Frederick Ballentine in the title role, and recorded onstage in 2020.
---
3:00pm


Unmute the Voices: Debut Episode!

June is Black Music Month in the United States — an annual celebration of the ways in which Black artists and creators continue to shape and enrich American music. We're celebrating with the launch of a brand-new radio series called Unmute the Voices, hosted by KING FM Artist-Scholar-in-Residence Dr. Quinton Morris.

Unmute the Voices is a special edition radio and video series spotlighting music and stories of BIPOC artists (that's Black, Indigenous, and People of Color). In the debut episode this Saturday, Dr. Morris shares music and stories from his own career as a violinist and talks with KING FM's Dave Beck about some of the fellow artists of color who inspired him along the way.
---
9:00pm


Second Inversion: "Songs of Liberation"

Music is rooted in change: chord change, tempo change, dynamic change. But music can also ignite change.

On this Saturday's episode of Second Inversion, it's songs of liberation. From intimate folk songs to sprawling musical manifestos, we'll explore cutting-edge new music by Black composers — all culminating in a live recording of Julius Eastman's radical 1973 composition Stay On It.

Discover new music with host Maggie Molloy on Second Inversion, every Saturday night at 9pm on Classical KING FM.