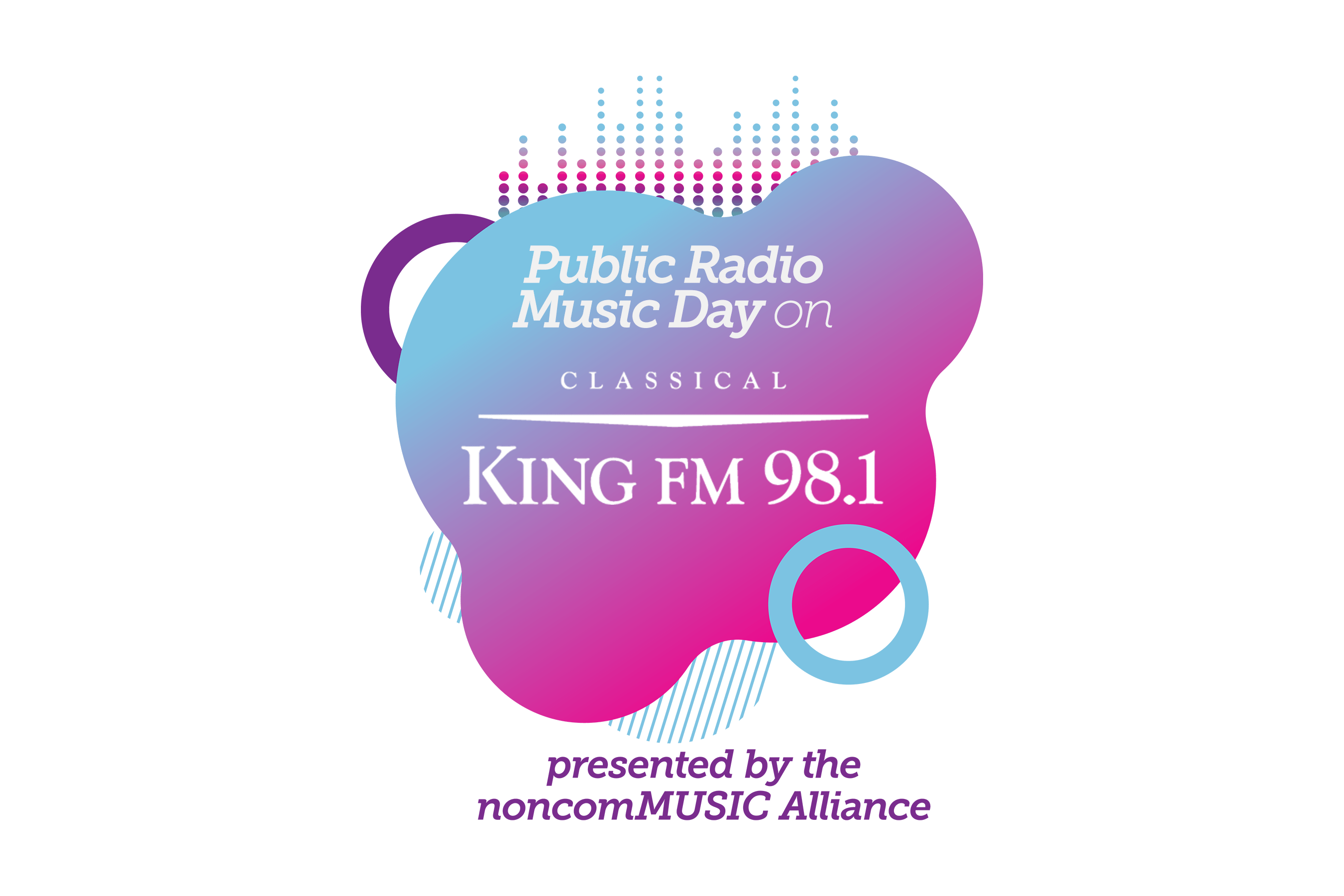 Every day, KING FM is proud to celebrate the vibrant classical music scene of our hometown and the region that supports us: Seattle and the Pacific Northwest. This month, the second annual Public Radio Music Day is a way for KING FM – and music-focused, listener-supported radio stations all across the United States – to join together in celebrating local artistry and the community forged through public music broadcasting. KING FM is very proud to be a public radio music station; it's a system that inspires musical discovery, encourages artistic innovation, and supports personal enrichment and local performing organizations.
On Wednesday, November 10, 2021, we invite you to join us on Classical KING FM for an all-day feature of music recorded by local performers, a showcase of the wide array of musical talent that calls the Pacific Northwest home.
Listen on 98.1 FM or online, right here on king.org — and explore our playlist for Wednesday, Nov. 10 to preview our local music marathon (starting at 6am Pacific).
Learn more about PRMD: